HR expert predicts how 2019 will pan out
Shropshire HR expert Kay Heald has some business predictions for the New Year, and here she shares her thoughts on how local companies may be affected by major changes to the national picture.
"Brexit/EU uncertainties will continue to challenge and unsettle employers and their people. It will be important to equip managers and their staff with the skills and strength to cope in such changing and unpredictable times. Supportive well-being programmes and resilience training integrated into overarching people strategies will benefit not just employees, but the productivity of whole organisations.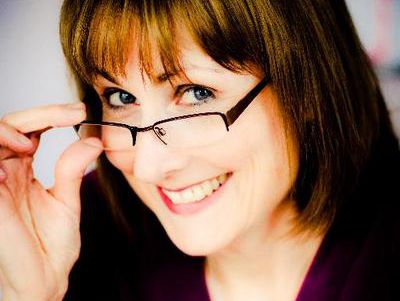 "The UK government has stressed that the rights of EU citizens will stay protected regardless of the Brexit deal/no-deal outcomes and the Migration Advisory Committee has strongly advised that any post-Brexit immigration system must be less bureaucratic and less expensive for employers. Unfortunately, despite these reassurances, employment relations with EU workers are likely to remain strained for some time to come.
"There was some excitement last year that post-Brexit UK could reform a number of employment protection laws regarding holiday accrual and pay, discrimination compensation and agency worker regulations. However, certainly in the short term, the government is far more likely to support the 'non-regression' of employment law standards and may continue to be tied to EU employment laws as part of any negotiated trade agreements.
"The GDPR hyperbole might have receded in the latter part of 2018, but businesses are being advised to remain vigilant regarding the way they and their people access, store and secure personal data. The ICO is likely to continue focusing its attention on the big tech firms in the New Year, but all businesses should keep their staff briefed and trained, as 'employee negligence' is still the biggest data breach risk to most companies.
"Employee, worker and freelancer terminology will remain problematic for many organisations in 2019, with no widely agreed definitions looking likely to emerge this year. Although implementation of the widely criticised IR35 reforms (ie moving responsibility for determining tax status of 'off-payroll' workers to the hiring organisation) will be pushed back to April 2020 in the private sector and only apply to large and medium sized businesses – a welcome administrative reprieve for smaller employers.
"The future of work and the role of technology will be hotly debated, as the pros and cons of automation and artificial intelligence continue to be explored within different business areas. Exponents suggest technology will enrich jobs and make them more enjoyable, removing mundane and repetitive tasks.
"Watch out for further developments this year in augmented intelligence – the term given to technologies that enhance the capabilities of knowledge workers. However, critics suggest automation will create widespread job losses and the creation of a dystopian 'big brother' future where we are all microchipped under authoritarian regimes.
"The legal and ethical issues of employee monitoring will not be resolved in a single year, but interestingly, there is still no government agency that oversees or controls the use of neuroelectric interface enhancements!"
Pictured: Kay Heald from Kay Heald HR