Playing the generation game
Shropshire is blessed with a rich tapestry of family-run businesses which have traditionally thrived by passing their spirit of enterprise down the generations.
But in the wake of Covid-19, and the need for many sectors to start doing business differently, it is feared that some could be facing particularly tricky managerial challenges in the months ahead.
Experienced analyst Suhas Sainath, vice president of JP Morgan, has been studying the business landscape of the West Midlands in recent months, and working with several family-run firms.
He says: "If we dial back to March, companies were dealing with the shock factor of what had happened. Then they began to realise that some of their working models, and end products, could have suddenly become obsolete.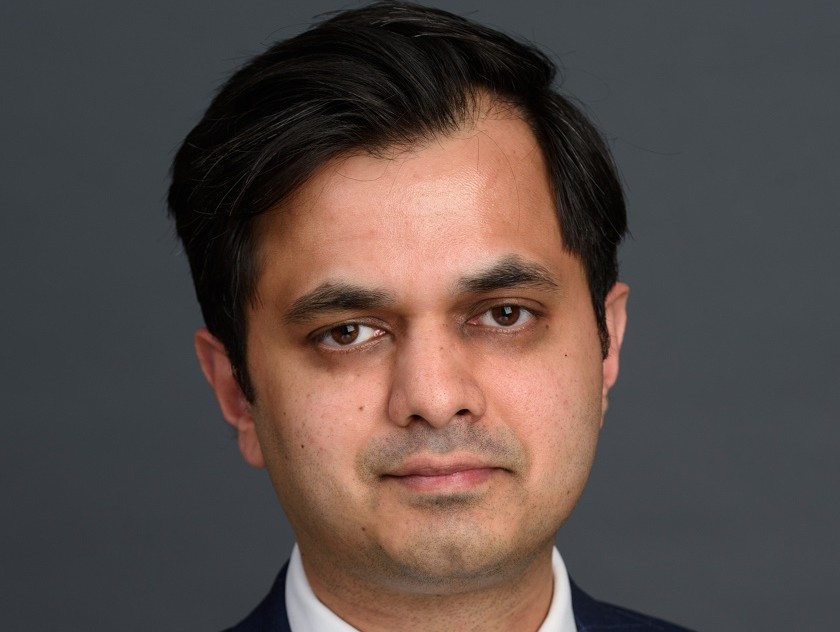 "A lot of the initial pessimism we saw back in March does seem to have evaporated, with slight signs of business confidence coming back. But I can tell you that, as bankers, we are certainly not seeing any resurgence of confidence as far as employment numbers are concerned.
"And until we see companies regaining employment, confidence is going to remain low, which means people are not going to spend. That impacts on corporate earnings and profits, and means businesses have less liquidity to invest. And the result? It will inevitably lead to consolidation."
He believes that the need to adapt to a new economic landscape could pose specific problems to family businesses
"Let me give you one example," he says. "A company I have been working with recently is being run by a second generation family member who is now in his 80s. He's been very happy to tow the line and stick to what has always worked in the past, and has the ultimate say on the direction the business takes.
"But the third generation, who will soon be looking to take over, is far more sceptical of this business model, believing in the need for more innovation and creative thinking. They're questioning whether the company has the kind of skills in its existing network that is going to be needed for the future. It's an example I see many times – family members pulling in different directions."
He adds: "It's crucial at a time like this to consider family governance, particularly where businesses may be facing a need to adapt. Sometimes an official structure will never have really existed – it's important to get all stakeholders in a business like this talking, as early in the process as possible."
Suhas says a number of family businesses could even be forced to sell up if the current and future generations are unable to settle on a middle ground. "I'm not saying it is the case for everyone, but we are starting to see quite a few of these conversations beginning to take place already."
Many businesses which have previously been self-sufficient are now for the first time needing to consider issues such access to capital, loans, and potential lines of credit. Suhas believes they need to consider what the landscape will look like for their sector in a couple of years, and where their main competition will be coming from.
"It's important for businesses to be pragmatic and honest with themselves at a time like this. It's all very well being upbeat and talking about growth, but the ones which will make it through in the best shape are the ones which are realistic about the short-term factors which will impact on their business – some of which may be completely out of their control."
Take Brexit, for example, which Suhas says is now coming back into focus.
"I've had dealings with a food manufacturer in the Midlands which gets 60% of its revenue in US dollars, and around 20% in euros, while 100% of its expenses are in pounds sterling. For them, the most important factor to impact on their future will be the impact which Brexit will make on the strength of sterling. Worst case scenario, it could leave their balance sheet in a precarious state."
Sectors which Suhas sees continuing to perform well over coming months are those which can deliver to the end consumer without an over-reliance on outside supply chains. Areas such as e-commerce, technology, pharmaceuticals, health, and – to a certain extent – education.
He says there is 'bound to be consolidation' in other areas, such as retail and hospitality, but doesn't entirely buy into the suggestion that the idea of companies having large office premises is over.
"Productivity and a clear business direction is driven by culture, and people coming together have a sense of identity, which can otherwise be diluted."
But his key messages to Shropshire companies as they try to build a post-Covid future – whatever their sector – don't revolve around premises. He says they must ensure a good level of liquidity, regardless of the state of the balance sheet, as well as focusing on quality, and running a 'lean machine'.
"You don't want to be speculating at this time if there is no reason to do so – you need to be humble at the current situation. This is not like the financial crash of 2008 and 2009; this is a humanitarian crisis."