Shropshire Bizfest is back...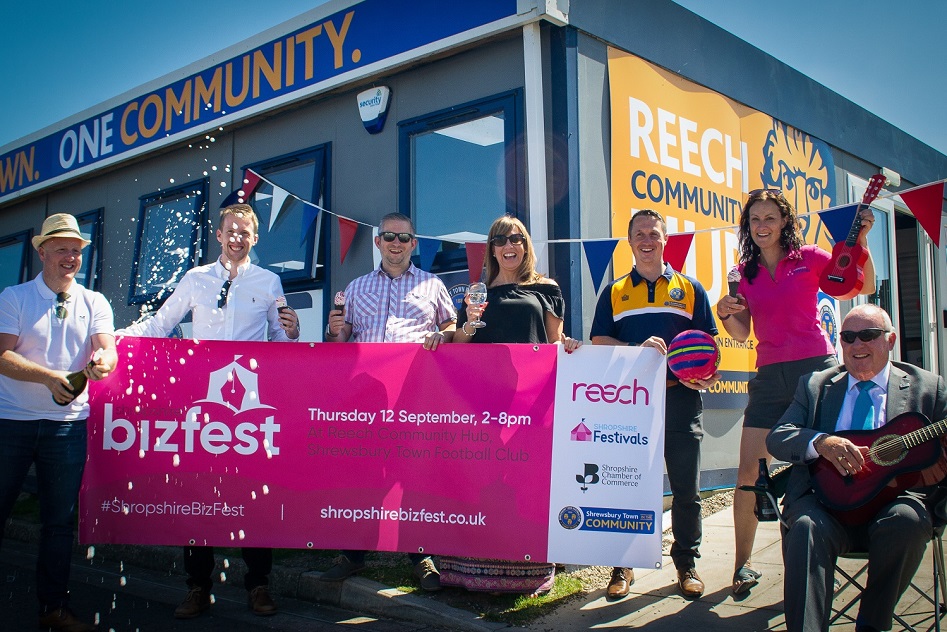 Shropshire Bizfest is back . . .
The inaugural event last year attracted representatives from more than 150 local businesses, and organisers are doing it all again on September 12 – this time at Shrewsbury Town FC.
Reech Media is working in partnership with Shropshire Festivals and Shropshire Chamber of Commerce to host the event; a chance to network in a relaxed and informal environment. Shropshire Business is on board as the event's media partner.
This year's bigger and better Bizfest is aiming to entertaining over 400 attendees, with a dozen topical seminars, hands-on business workshops, one-to-one meetings with business experts, over 30 trade stands, live music and entertainment, street food, craft beers, cocktails and wine.
Each seminar will be 15 minutes discussing a relevant business topic, such as technology and innovation, the 5G network, HR and employment law, and the implications of Brexit.
Managing director at Reech, Rob Hughes, said: "Shropshire Bizfest was a great success last year, so this year we've worked hard to make it even bigger and better.
"We've introduced more seminars covering a larger array of topics, 1-2-1 meetings with business experts and business workshops, allowing companies more opportunities to network and gain knowledge."
Shropshire Festivals director of fun, Beth Heath, added: "We're really looking forward to Shropshire Bizfest 2019 and we have great plans to make it bigger and better than the 2018 event.
"Expect awesome food, drink, entertainment and seminars - accompanied by the best networking opportunities with top Shropshire businesses."
If you would like to attend 2019's Shropshire Bizfest for a seminar, networking or both, book your free tickets at www.shropshirebizfest.co.uk and pop along for a day packed full of networking festival fun.