New Chancellor - same old economic issues
New chancellor, same old issues . . . Philip Hammond's first autumn statement was dominated by talk of balancing the books and the need to be prudent, without stifling economic growth.
There were few surprises this afternoon as he spoke of a need to make the UK economy "resilient" in readiness for its departure from the EU – against a backdrop of higher borrowing and slower growth.
Mr Hammond said the UK's deficit would no longer be cleared by 2020 – as his predecessor George Osborne had promised in the run-up to the last election. Instead, he said the target was "as early as possible" afterwards.
The chancellor spelled out plans for billions of pounds in new infrastructure spending – warmly welcomed by Shropshire business leaders - and a massive house building programme.
Shropshire telecoms expert Matt Sandford welcomed the announcement of more cash to improve the UK's digital infrastructure.
The boss of Shrewsbury-based Pure Telecom (pictured) said the new Digital Infrastructure Investment Fund looked to be worth around £1 billion in total.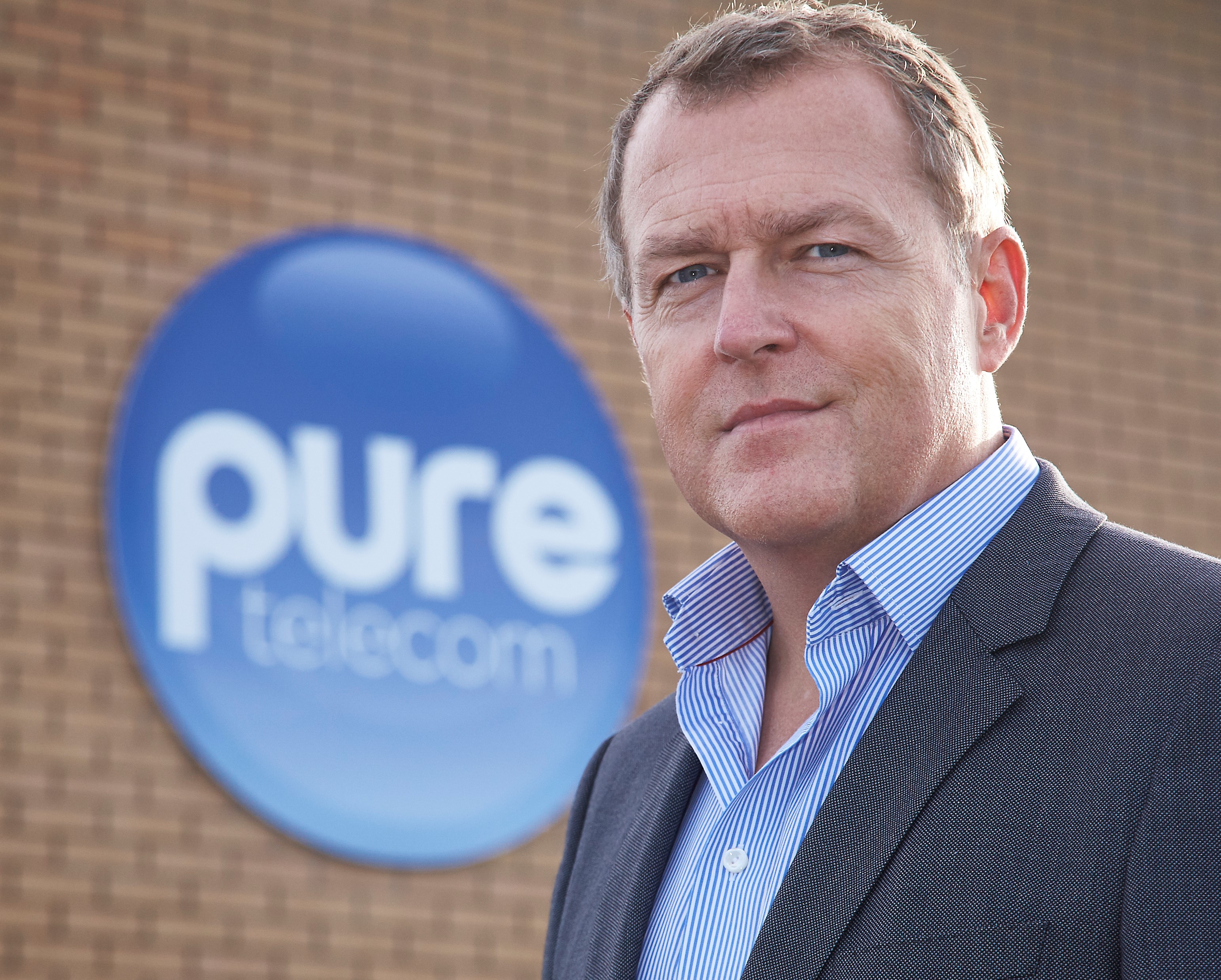 He said the package would hopefully boost broadband and mobile phone signals in the county. Private investors are being asked to match the funding.
Alongside that, the government is pledging £740 million to support a programme of trials for 5G mobile connections and the rolling out of fibre broadband across the country
"I welcome the move to improve broadband speeds and mobile phone signals across the country – this package will no doubt have an impact on rural counties like Shropshire where connections can be inadequate," said Matt, whose company, based on Shrewsbury Business Park, specialises in mobile and fixed telephony systems as well as broadband provision.
"It is good news that the government is now putting a greater emphasis on research, technology and business in this country.
"A first class digital infrastructure is essential to our industrial strategy and I hope that the money will be spent where it is badly needed, in areas like Shropshire," he said.
The Digital Infrastructure Investment Fund, comes on the back of Theresa May's announcement earlier this week that the Government would contribute an extra £2 billion per year to research and development by 2020.
But Telford-based IT company Entanet dismissed the £400 million investment pledge as 'a damp squib' and little more than political manoeuvring.
It has also called for much more detail to be provided on what the fund aims to achieve, how and on what basis funds will be allocated, and what assurances will be given that investment will be committed to projects. The company has further concerns over the relatively small scale of the funding, which is to be spread over four years, and points out that it is unlikely to do anything to bridge the so-called 'digital divide' or deliver new services to rural areas.
Entanet said: "Overall the Autumn Statement was something of a damp squib. The measures suggested don't go far enough, lack depth and detail and will, in our view, have little impact on long-term investment in fibre infrastructure. In the end, it looks rather too much like political manoeuvring and posturing, when what's needed is decisive and effective support.
"Currently, only two per cent of UK premises have access to full-fibre connections compared to an EU average of about 20 percent. This is not going to change anything fast."
The Marches is one of the Midlands LEP regions which will share £392 million for home and job-creating projects announced by the Chancellor.
Phillip Hammond also confirmed the Government has approved the Marches LEP's application to fund the development of a business case for the North West Relief Road in Shrewsbury.
Marches LEP chairman Graham Wynn said: "We are determined to get the best possible deal for the Marches and welcome the announcenment of the £392 million allocation for the Midland group of LEPs, and also the major step forward for the NWRR.
"We have been in discussions with the Government about our Growth Deal bid and the projects which, working with our local authorities and business communities, have been identified as schemes which will make a real difference to our economy.

"We have already secured more than £80m for infrastructure projects which are opening up development sites for homes, business investment and jobs and to speed up the rollout of superfast broadband. We are confident that our track record of delivery will stand us in good stead for this funding round."
Public services union Unison regional secretary Ravi Subramanian said: "Despite all the rhetoric, the previous Chancellor's austerity plan is still very much intact. There was precious little, if anything, for our beleaguered public services.
"The government is spreading the 'jam' far too thinly. Public service workers and the health, education and local council services they provide are hurting badly.
"Aside from those on the very lowest wages, the pay misery for school, hospital and town hallstaff goes on. The government's stubborn refusal to end the one per cent pay cap means wages are lagging way behind rising food and fuel prices, causingreal financial hardship.
"And with the Brexit storm clouds gathering, the grim economic outlook can only spell more despair for public services."
According to Unison, the Chancellor should use £259 million in unallocated business rates to ease the social care funding crisis in the West Midlands
The government could ease the social care crisis by handing back to councils millions in surplus cash raised from business rates, according to new figures published by the union today.
If local authorities in the West Midlands were given back their share of business rates that have been collected by the government, this would mean an extra £259m to spend on social care, Unison said.
The calculations are based on the same funding formula for the government's Better Care Fund, which allocates resources to the NHS and local authorities.
Christopher Greenough, president of Made In The Midlands manufacturing group and director of Salop Design and Engineering in Shrewsbury, got his wish today for a reduction in Corporation Tax as Mr Hammond pledged to stick with plans to reduce it to 17%.
He was also pleased at the news of more investment in infrastructure - both physical, roads and rail, but also broadband and connectivity for rural counties.

"I wanted to see a push from Government to help business engage with the next generation, to promote business and vocational apprenticeships as a real alternative to the current education route.

"I was also looking to see the early indications of a real Brexit plan, to replace the early rhetoric - UK business needs clarity and decision."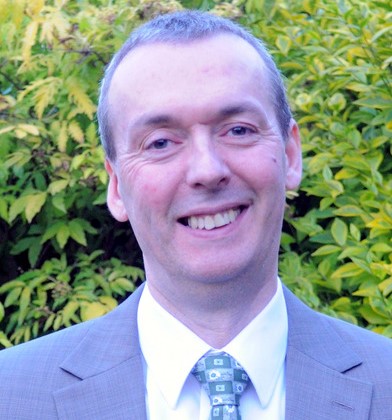 Nigel Lomax (pictured), who owns TaxAssist Accountants in Shrewsbury and Newport, reckons many local business owners will feel rather neglected
"Small business was left out in the cold in the Chancellor's statement. Hard working small business owners were given little recognition of the major contribution they make to the UK economy.
"Small businesses are already facing huge challenges from compulsory contributions to staff pension pots, the National Living Wage, changes to the way dividends are taxed and onerous business rates and there was no respite from the Chancellor. In fact the further increase in the National Living Wage announced today - from £7.20 to £7.50 an hour from April - could deter recruitment decisions and slow down growth.
"The £2.3 billion housing infrastructure fund and further £1.4 billion for affordable homes is a welcome contribution to local economies, with many small businesses such as plumbers, electricians and decorators as well as those in construction reaping benefits.
"Cancelling the planned rise in fuel duty will help some local business owners. For many, particularly those which deliver products and services to our homes, cars and vans are essential not a luxury.
"But we would have liked to see more concrete measures to encourage small business growth, such as an increase in Employment Allowance, or the return of the Small Companies' rate for corporation tax.
"The Chancellor said that next year's Spring Budget will be the last - replaced by an annual Autumn Budget. He must use the opportunity to give some well-deserved reward to the over five million small businesses in the U.K who contribute a massive £1.8 trillion to our economy and create some 15.6 million jobs. Small businesses are the backbone of local economies - supporting them will be essential to meeting the Government's objectives."
The UK's largest property classifieds site, TheHouseShop.com, ran some figures to determine the potential financial impact for landlords as a result of Phillip Hammond's letting fees ban - and they say it's not as bad as you may think...
Research suggests that the average fees charged to tenants in the UK sits around the £300 mark.
A letting agent will typically charge a landlord between 10-15% of their rental income for a full management service – so based on the average UK rent for October 2016 of £902 per month, this would equate to roughly £95 per month, or £1,140 over the course of a 12 month tenancy.
Adding in the additional costs of passing on tenancy fees (£300), this would increase to £1,440, or an extra £25 per month, the researchers say.
While even this relatively small increase of £25 per month may seem unfair to some landlords, it will not have a significant impact on their overall return on investment.
Using the average UK rent of £902 per month and the average UK yield for the last year of 5.00% (according to LendInvest.com), we have calculated the loss in rental income and yield from the potential fees increase for landlords using a full management letting agent.
Doubling capital investment on house building and relaxing the timeline for deficit reduction is the right way to boost economic growth, according to the Federation of Master Builders.
Sarah McMonagle, Director of External Affairs at the FMB, said: "The Chancellor's commitment to double annual capital spending on housing by 2020 demonstrates that he understands that house building and economic growth are intrinsically linked.
"For every £1 invested in construction, £2.84 is generated in the wider economy and therefore the best way to protect ourselves from an economic wobble as we leave the EU is to invest in our built environment.
"For that reason, the £1.4 billion announced for 40,000 affordable homes is welcome, as is the £1.3 billion for roads – the latter will help improve the UK's infrastructure and make our economy more competitive."
She added: "The Chancellor's £2.3 billion Housing Infrastructure Fund is welcome and could go some way to solving the housing crisis.
"The burden of funding local infrastructure for new homes should not fall entirely on private house builders – however, as council budgets have been stripped back, local authorities have increasingly looked to developers, including even the very smallest developers, to plug these funding gaps.
"Heavy demands for Section 106 and Community Infrastructure Levy can make many small developments unviable. Key to the Fund's success will be to ensure that it focuses on unlocking large numbers of small sites and not just small numbers of large sites.
"The Chancellor wants a 'housing market that works for everyone' and central to this is empowering small local house builders. We look forward to the Government's forthcoming Housing White Paper which we hope will include further interventions to boost housing delivery through SME house builders, including a presumption in favour of smaller scale developments."
Michael Davies from the planning team at property group Savills, said: "The Government has recognised the important principle of "I" before "E", Infrastructure before Expansion by announcing the £2.3billion Investment Fund for new infrastructure to support the delivery of 100,000 new homes in high demand areas.
"This should help to deliver large development that might otherwise be held up due to the need for infrastructure to facilitate it."But Mr Hammond's pledge to consult on how best to ban pensions cold calling and a wider range of pension scams was only welcomed with cautious optimism, by the director of a pensions campaign group."
Angela Brooks, Director of Pension Life, set up to identify and prevent pension scams, close loopholes in pension law and rescue victims of pension and investment fraud, said: "We are cautiously optimistic about the Chancellor's vow to consult on banning pensions cold calling.
"Pension Life is currently working on rescuing hundreds of victims of £1.7bn worth of lost pension funds. Many of these people were scammed out of their retirement income due to such cold calling practices."
"The Pension Life team and their many supporters in the industry are very pleased that at long last the government's shameful policy of inaction appears to have made one small corrective step in the right direction.
"However, it is a step that could be a complete waste of time and indeed counterproductive - if it is not reinforced by a number of other essential measures - otherwise the scammers' cold-calling operations will simply change tactics.
"What the government does next must be examined faithfully in the context of the DWP's historical failures to address the question of pension and investment scams this past couple of years.
"Hopefully, this will be the start of a sea of change in Britain's attitude to fraud and a serious collection of effective measures put in place to prevent more scams and thwart the armies of scammers in all jurisdictions."
Carolyn Fairbairn, CBI Director-General, said: "The Chancellor has prioritised a pragmatic down payment on future productivity growth. His emphasis on R&D, housing and local infrastructure will help businesses in all corners of the UK to invest with greater confidence for the long-term, during turbulent times. This will be warmly welcomed.
"These measures must now be translated into action. That means tarmac, tracks and telecoms being laid, and clear, deliverable timetables for major projects – only then will they act as a catalyst for investment, jobs and growth.
"Reducing the frequency of fiscal events along with the commitment to stick with the tax roadmap will provide stability for businesses. Importantly, the new fiscal rules provide the Government with welcome flexibility, while remaining prudent, in uncertain times.
"The Government is right to accept the independent Low Pay Commission recommendations, as firms want to see affordable rises in the minimum wage that protects the low paid and avoids damaging job prospects.
"The Chancellor should keep a watching brief on the challenges created by higher inflation and uncertainty weighing on near-term business investment."
And John Newcomb, Managing Director of the Builders Merchants Federation, welcomed news of the new £2.3bn Housing Infrastructure Fund.
"It will help to invigorate the market by encouraging house building, particularly in areas like London where housing is in high demand. It will also help to create jobs and growth in construction and the wider UK economy. This is good news for merchants and we expect to see a continuation of September's strong timber and joinery sales as construction work generated by the fund begins."
The Forum of Private Business has given the Chancellor 6/10 for his first Autumn Statement, disappointed that he has not gone further to support small businesses in the post Brexit era.

'The freeze on fuel duty is welcome for all those businesses involved in transport, and the initiatives to support house builders will be good for those businesses in the construction sector, and its supply chain, ' says Ian Cass, the Chief Executive.
"But there is not much good news for our high street businesses, and importing manufacturers who are suffering at the hands of the weak pound, and who have no real indication of what a post Brexit UK will look like'

The Forum believes that the Chancellor could have been much bolder. 'It is a pity that the Chancellor did not take the opportunity to change the dividend threshold from the existing 5% to 10% as suggested in our 10 point plan, and that the planned reduction in Corporation Tax to 15%, promoted by George Osborne in his final budget, does not appear to have been formerly confirmed by Philip Hammond. This would have gone some way to compensating for the difficulties that some businesses are now facing. It is really disappointing that he has opted for caution over stimulus,' Ian Cass added.
* What do YOU think? How will this impact on your business? Email editor@shropshirebiz.com with your views