Tourism is big business - but we could do much better
The Marches LEP has just launched a new tourism strategy for the region. Chair MANDY THORN explains why the visitor economy is so important for the economic wellbeing of the whole region
When you speak to people who live within the Marches, the fact that we are lucky enough to live in an area blessed with outstanding natural beauty is a common thread.
Our landscape has shaped our communities, and in some instances the world, through the Industrial Revolution starting alongside the River Severn.
Our region has easy access to major cities and the airports of the Midlands and North West, and of course to the mountains and coast of Wales. But the Marches has the glorious South Shropshire Hills, the splendour of Wye Valley, our own "Lake District" formed of the meres and mosses of north Shropshire and so many picturesque and historic towns and villages.
Throw in the World Heritage site at the Ironbridge Gorge, and you can see why tourism should play a huge part in the economy of the Marches. But if truth be told, we've probably not been pulling our weight in the past especially in defining our tourism offer and ensuring that the rest of the UK, and the world, know more about our beautiful region.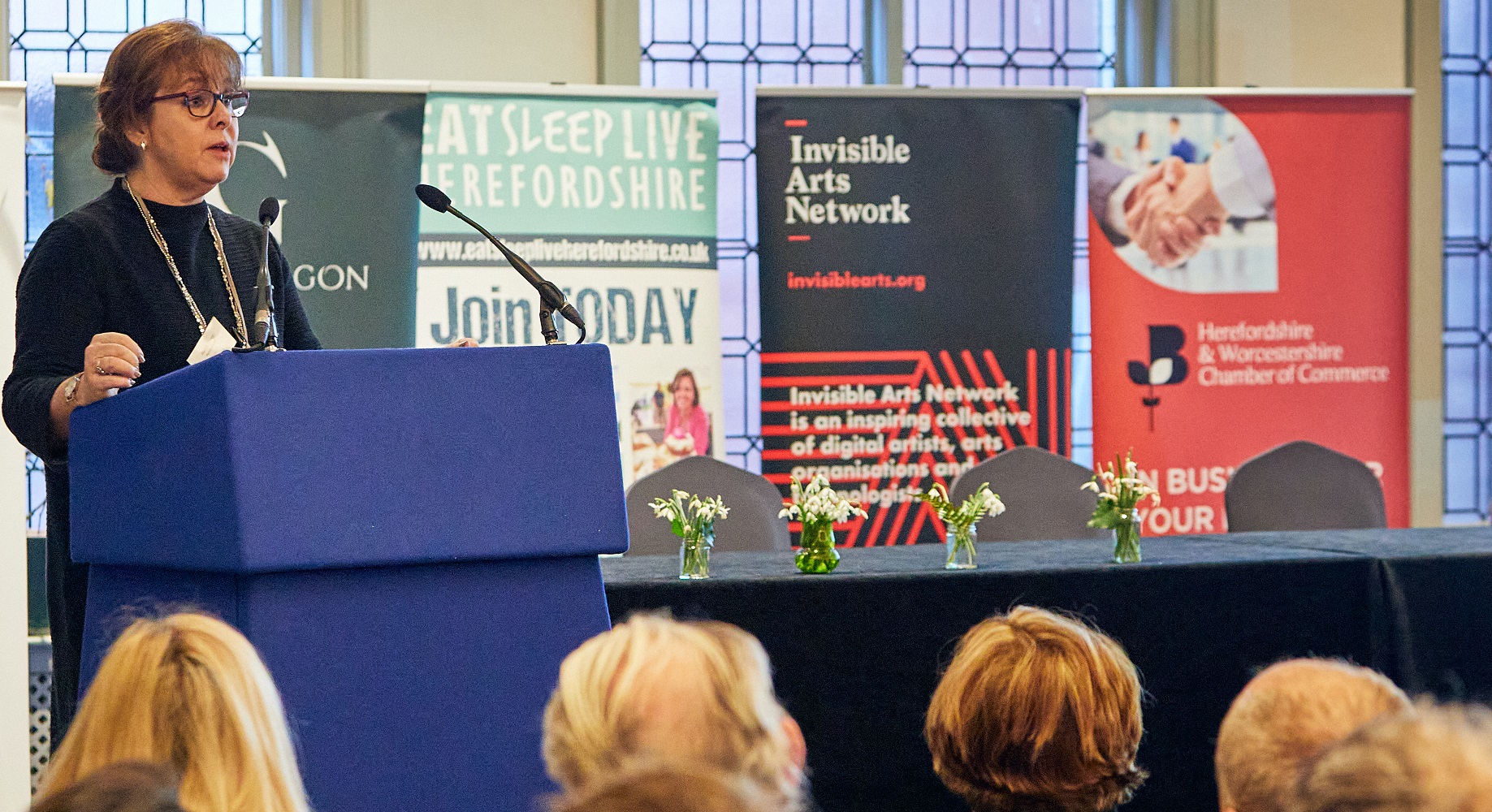 Our new strategy aims to put that right by developing a truly sustainable approach that respects our environment, builds thriving partnerships and benefits every corner of all our communities.
Latest figures show around 21 million tourism trips are made annually to the Marches with visitors spending an estimated £790 million. Visitors to the Marches directly support something like 25,000 full-time equivalent jobs.
But take a look behind those figures and you can see that the Marches can still do so much better. The vast majority of these visits are day visits accounting for 60% of that overall spend. And our guests are spending just £23.80 per day while they are here, over £10 lower compared to an average spend for the whole of England.
When visitors stay overnight in our region, they spend less than visitors elsewhere in the country. Traditionally the tourism and visitor economy sectors across the Marches have worked in isolation, not joining together to create a distinct destination "brand" which other areas of the UK have successfully done over the past few years.
Our recent research and consultation has confirmed that we need to build an effective partnership covering the tourism and visitor economy across the whole region to improve these figures.
That's why our new Visitor Economy Strategy calls for a co-ordinated destination marketing campaign involving all three local authority areas working together to promote our wonderfully independent region, hugely proud of its identity and individualism.
We want to use the region's natural charms to attract more young, independent explorers. Families, couples and groups happy to get off the beaten track a little and experience the real culture of a place, savour its food and drink, take part in the abundant outdoor activities the region can offer and seek out the quirky and offbeat.
These are explorers who place a high value on the integrity of a region's offer and who seek to leave as light a footprint as possible. Typically they will come from a golden arc stretching from Liverpool to Cardiff and be drawn by the sort of sustainable, high-quality attractions and experiences that our region has in abundance.
These independent explorers – professionals aged between 20 and 40 – will open up an influential new market which will support the repositioning of the Marches without discouraging the existing market, predominantly made up of older empty-nester couples.
You might reasonably ask what any of this has got to do with the Marches LEP. You probably think of us – if you think of us at all – as being involved in big infrastructure projects and building programmes.
But that's just a tiny part of the LEP picture. We are a business-led organisation which drives economic growth across Herefordshire, Shropshire and Telford & Wrekin by combining the best entrepreneurial instincts of the private sector with the knowledge, resources and infrastructure of the public sector.
We know – and all our research underlines this – that creating a sense of place, and fostering civic pride is hugely important to attracting the sort of inward investment needed to grow our economy.
That is why creating a tourism offer which is as unbeatable as our region is a win-win for all of us.
Pictured above: Mandy Thorn at the launch of the strategy. Picture: Simon Wild Photography