Town centre retailers' forum launched
Independent businesses turned out to support the launch of a new Independent Retailers' Forum at Shrewsbury's new Acoustic Boutique showroom in the town centre.
Shrewsbury's first Independent Retailers' Forum is a coalition set up by Shrewsbury Business Improvement District to support traders in the town centre with advice on free training, business cost savings, networking opportunities and events.
The new executive director of Shrewsbury BID, Seb Slater, is looking to encourage greater collaboration and bring new ideas to benefit the town centre.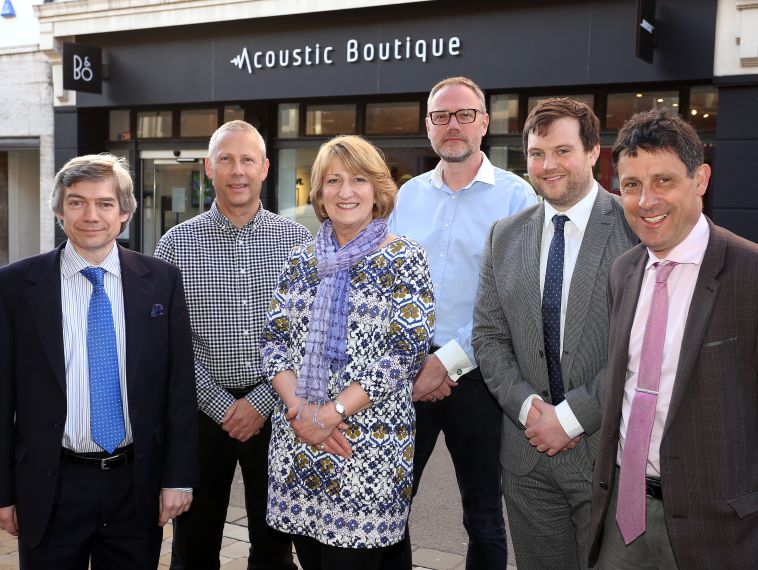 "Shrewsbury has a fantastic reputation for its independent retail offering and we recognise the vital economic and social contributions they make to the local community," he said.
"The Independents' Retailers Forum is a place for the independents, large and small, to unite and show support for one another. From footfall data to digital training, we want to share with businesses the information they need to develop and grow."
Tina Boyle from Acoustic Boutique said: "It was great to see so many businesses at the launch and supporting the creation of this event. It provides a platform for us to collaborate with some first class retailers and share information and experiences."
The Independent Retailers' Forum will meet quarterly. For information on network events and dates go to www.shrewsburybid.co.uk
Shrewsbury BID represents more than 500 businesses in the town centre. It became operational in April 2014 with a £1.6 million budget and a five-year mandate to deliver improvements, cost savings and destination marketing for a flourishing town centre.
Picture Caption: L-R: Andrew Prow, Halon Menswear, Roger and Tina Boyle, Acoustic Boutique, Richard Terry, Acoustic Boutique, Seb Slater, executive director Shrewsbury BID and Robert Crosland, Tanners Wines.