Fibre broadband boost for IT support firm
A south Shropshire business, which specialises in a diverse range of construction and facilities management services throughout the UK, is reaping the commercial benefits of their recent upgrade to superfast fibre broadband.
Robin Guest, IT Support at GPC74 Ltd, based on the outskirts of Cleobury Mortimer, said the new technology has transformed the way they work in the four months since they upgraded, enabling them to share information more easily and complete jobs more quickly.
As a result, the family-run business, which currently employs 13 people at its Upper Baveney Park headquarters, and a further 18 staff who are out and about serving rural client sites around the country, is set for further expansion in the coming months.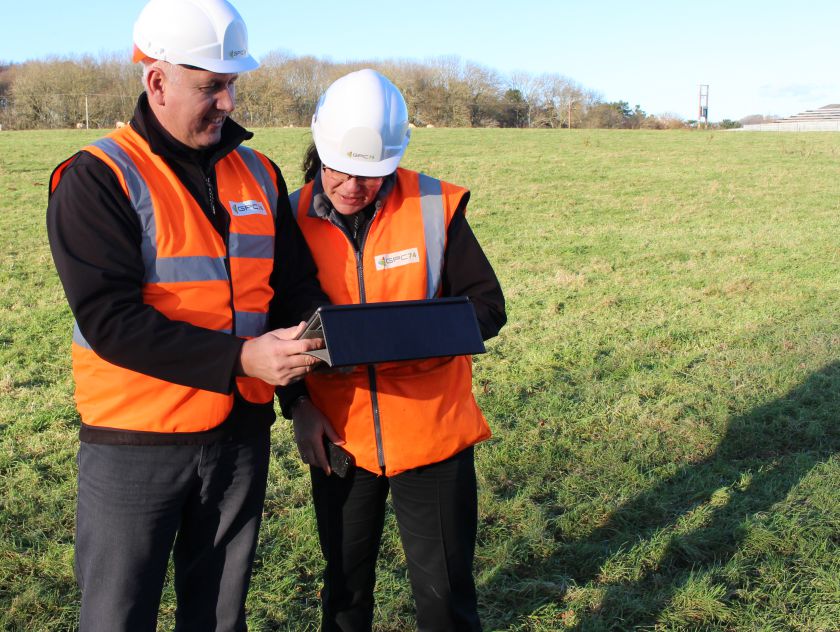 Mr Guest said: "We upgraded following the roll-out of the Fibre-to-the-Premises (FTTP) technology by Openreach, which meant we had the option of choosing a service with download speeds of between 80 and 300 megabits per second (Mbps). We opted for the 80Mbps download and 20Mbps upload service from BT, a more cost-effective, quicker and more reliable service than our previous satellite broadband facility."
The company, which operates from its award-winning business park, offers secure industrial and office accommodation within its grounds for lease. It is confident the availability of ultrafast fibre broadband at the site will encourage other small and medium businesses to relocate to this beautiful, peaceful rural location and provide local employment for people in the area.
Mr Guest added: "Being able to offer these superior speeds to other businesses relocating here is an advantage and it's comforting to know that we have the option to upgrade to an even faster service, to support growth or movement into other online systems such as videoconferencing, should the requirement arise.
"Our work often involves sharing large files and images with customers, contractors and colleagues, and we can now do this with ease and in a fraction of the time it once took. We can also stream live video clips to the office from a site where we're working, which is invaluable.
"Other benefits include being able to download software upgrades to our computers more quickly, and retrieve photos and videos from iCloud in a fraction of the time. Superfast fibre broadband also offers us the unparalleled flexibility to work remotely – even from home, if we need to."
Across Shropshire and Telford and Wrekin more than 218,000 households and businesses can now access faster fibre broadband as a result of public sector partnerships or private sector investment by companies such as Openreach, with around 198,000 able to get superfast speeds of 24Mbps and above.
Steve Haines, managing director of next generation access for Openreach, the business responsible for Britain's largest phone and broadband network, said: "Fibre-to-the-premises technology is just one of the ways we can overcome the challenges of reaching more rural businesses in remote areas like Cleobury Mortimer and demonstrates our commitment to making high-speed fibre broadband as widely available as possible.
"High-speed broadband breaks down the barriers to doing business in the digital world. This helps to empower small businesses to find new markets, sell new products, try new models and compete on an equal footing with larger businesses. Next generation broadband is no longer a nice to have – it is a must have."
Robin Guest added: "Today's businesses are primarily concerned with communication and data, and being able to move that data around freely is a huge bonus. We believe having superfast broadband has the potential to open new doors and markets for us. We are delighted that businesses are no longer forced to remain in towns or cities in order to access ultrafast broadband – with this being available in rural locations like ours, the world really is on-line."