Fifty years of loyal service
An accountant at Whittingham Riddell Chartered Accountants has recorded 50 years of service - the longest tenure of any employee at the firm.
Dave Morris, who is team leader in the specialist rural services section, said he had seen many changes to both the agricultural sector and at the firm.
"I started my career working with Doug Whittingham in the Bellstone building and have moved with WR twice since then, to the Belmont office and finally to Shrewsbury Business Park.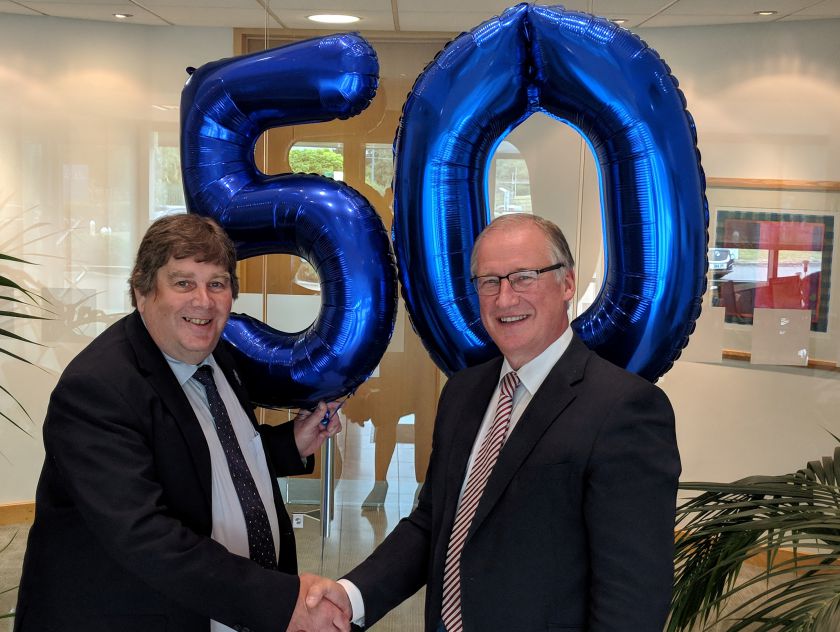 "One of the biggest changes I have seen during my career has to be computerisation, originally working papers were produced on analysis sheets by hand.
"When I started at Whittingham Riddell I worked for a number of partners in the office and at clients' premises with Steven Harvey. When Steven moved to head the dedicated agricultural team I can remember being given the opportunity to follow him and become a part of the team."
Phil Lane, managing partner, said: "We are thrilled to be celebrating such a significant milestone with Dave. His commitment to our firm and our clients for the past 50 years is a great credit to him and something that we are all very proud off. He has worked with the firm's agricultural clients throughout his career and has built many long lasting relationships.
"Through his dedication to the firm he has been a mentor, trainer and supporter to so many accountants and on behalf of the partners and all employees we thank him. Fifty years' service is a major achievement, which deserves both recognition and appreciation."
Dave, who will retire in March, said: "I will miss all of the friendships I have made at WR with both clients and the fantastic team I was given the opportunity to manage; they are all very loyal and provide a great deal of support to me."
Whittingham Riddell proudly celebrates long service awards, and currently has more than 15% of staff with over 20 years of service.
Pictured: Dave Morris and Phil Lane from Whittingham Riddell