Award nomination for Just Credit Union
A not-for-profit Shropshire community bank has been shortlisted for a prestigious national social enterprise award.
Just Credit Union, whose offices are on Castle Gates in Shrewsbury, has been recognised by Social EnterpriseUK, the largest social enterprise network in the UK.
The shortlisting is in the 'Transformative Community Business' category and the award recognises locally rooted social enterprises that trades for the benefit of their community and have a track record of delivering real benefits for the community they serve.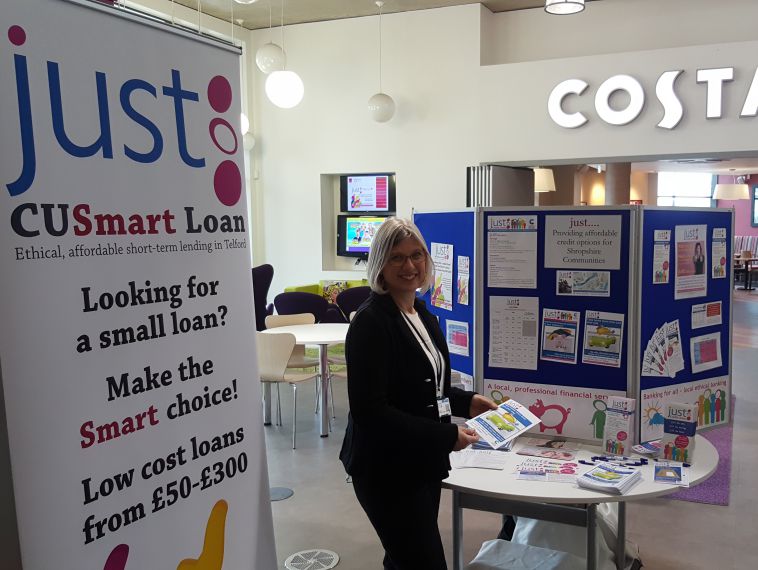 A spokesperson for Social Enterprise UK said today: "Congratulations to those organisations and individuals who have been shortlisted for this year's UK Social Enterprise Awards.
"Once again we had an incredible response to the awards with so many fantastic applications. The quantity and quality of work being done across the UK is hugely inspiring and a real testament to the strength of social enterprise in this country."
Karen Farrow, Just Credit Union manager, said: "The shortlisting demonstrates to our staff just how much they are valued and the contribution they make both to Just Credit Union and the community."
Deb Morrison, financial inclusion manager of the Wrekin Housing Trust, said: "We are delighted to see Just Credit Union shortlisted for this national award and wish them luck on the night.
"We are proud to work with Just Credit Union who have brought ethical, low cost lending to our communities, allowing access to quality financial service to the most excluded within our neighbourhoods. They make a real positive impact to our community."
The UK Social Enterprise Awards for 2017 will be held on November 23 in central London.
Picture: Adele Haynes promoting one of Just Credit Union's Community outreach branches in Southwater Telford.