Grand launch for kitchens and bathrooms showroom
Customers in the Bridgnorth area can now receive expert advice on kitchens and bathrooms thanks to the expansion of a local business.
Tudor Griffiths Group runs a growing builders' merchants on a six-acre site at Chartwell Park, and the company has now created a brand-new open plan showroom creating two additional jobs.
The TG Dreams Kitchens and Bathrooms showroom covers 300 sq m over two floors, and has six full-sized kitchen displays and ten full-sized bathroom displays inside. And now an official opening is planned for Saturday January 18, 2020, to give customers the opportunity to take a closer look at what the showroom has to offer.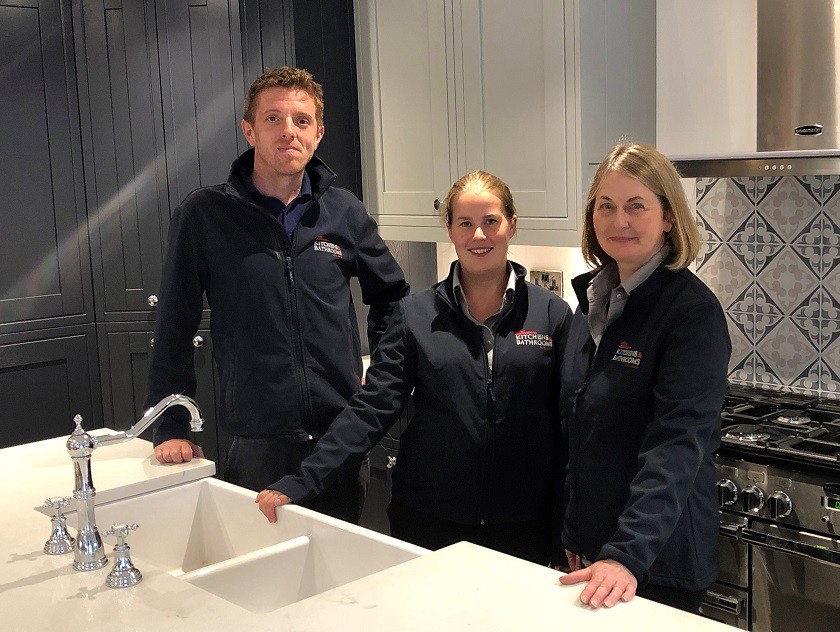 The open day will run from 10am to 2pm, and TV chef Peter Sidwell will be on hand to present cookery demonstrations alongside wine tasting sessions with Mark Carter from Tanners in Bridgnorth.
Ben Jones, TG Kitchens and Bathrooms manager, said: "This development follows hot on the heels of brand-new showrooms at our Oswestry and Northwich builders' merchants, and given their success, we're anticipating the Bridgnorth showroom will be just as popular.
"In fact, the Oswestry showroom was the winner of the 2019 Kitchens and Bathrooms Showroom of the year category in the national Builders' Merchants Awards so we're definitely setting the very highest of standards.
"We've also introduced a new free service using the latest computer aided design software to help both retail and trade customers plan their kitchen, which helps them to explore the opportunities before deciding on a purchase.
"Bridgnorth is the latest of our bespoke kitchens and bathrooms showrooms to open, and we're looking forward to the official opening day where we're hoping to welcome customers from all over the local area."
Peter Sidwell is a chef, baker, author and cookery school owner. He has launched a TV app – Simply Good Food TV – which has over 225,000 viewers and a social media reach of half a million. His first TV series, Lakes on a Plate, was shown on Channel 4, and he has also appeared as a judge in the double series Britain's Best Bakery on ITV1.
Pictured: From left, Ben Jones (group showrooms manager), Sarah Derricutt (sales and design consultant) and Debbie Hilton (Bridgnorth showroom manager)