Call to create engineering powerhouse
The boss of a new £3 million state-of-the-art training hub has challenged employers to help him create a 'Marches Engineering Powerhouse'.
Matt Snelson, the newly appointed managing director of the Marches Centre of Manufacturing & Technology (MCMT), is urging firms in the county to make the most of the new 36,000 sq ft facility in Bridgnorth and support its vision to reach '2020 learners by 2020'.
The Manufacturing and Engineering graduate believes that industry has to stop 'cannibalising' the skills pool and instead invest in developing the next generation of engineers to ensure the local gap is bridged.
In addition to accessing the courses, the MCMT is also looking for businesses to sponsor different zones within the centre, which is due to launch in August.
"We have a fantastic opportunity to create an 'Engineering Powerhouse' in the Marches, but we can't do it on our own," explained Matt (pictured), who is leading the consortium that includes partners Grainger & Worrall, Classic Motor Cars, Salop Design & Engineering and In-Comm Training.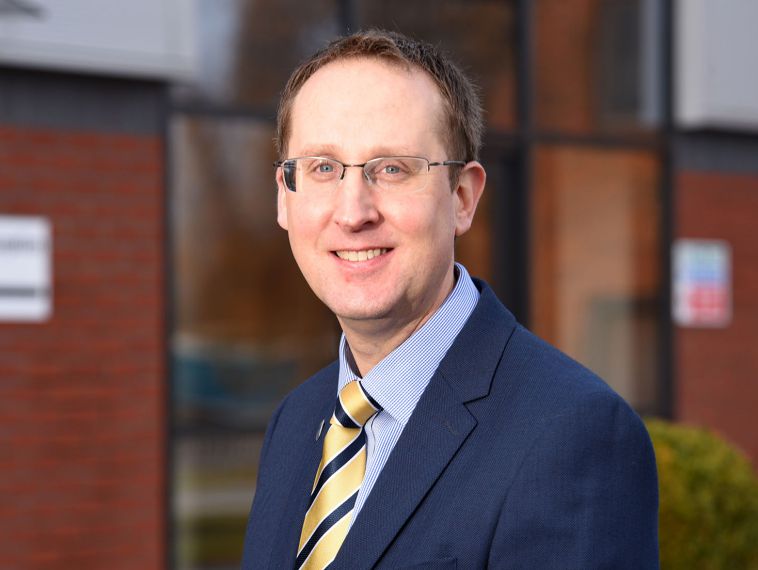 "The Marches LEP has listened to our requests for an employer-led solution to close the skills gap and now it's time for business leaders to step forward and shape the offer so that we can equip young people and existing employees with the skills they need to deliver an immediate positive impact for their companies."
He continued: "We want manufacturers to tell us the skills they require, we want them to invest in apprentices and use the MCMT to train them and, importantly, we need them to dig deep and support us with sponsorship.
"This could be by funding a particular zone for the year, it could be a donation towards the learning provision or it could be through asking one of their experts to provide some specialist training. Our door is open and we're interested to hear new ideas."
The Marches Centre of Manufacturing & Technology was awarded £1.9m of Growth Deal funding from the Marches LEP to bring the concept into reality, with £1.1m of private funding already pledged by the consortium.
It will look to support 2020 learners between now and 2020 and this will largely involve developing apprentices in advanced manufacturing and engineering, giving employers a strong pool of skills to tap into as they continue to compete globally.
In addition to this, there will also be capacity to work with 400 companies on developing existing manufacturing professionals up to Level 7 qualifications, covering business improvement techniques, team leadership, vehicle body repair and paint, vehicle body building, technical development, quality and continuous improvement.
"I was working as Quality Systems Director at Grainger & Worrall when the consortium asked me to be MD for the project," explained Matt, who will continue one day per week at the company to progress its business systems.
"My role at MCMT will be to lead from the front and ensure that all of the partners are working together to deliver the vision of the centre and create a hub the region can be proud of.
"What will success look like in 2017? Success will be launching MCMT with a new floor, build complete and paid for, all sponsors in place and a queue of learners wanting to enter the engineering profession."