New CEO is appointed
Energize has made a fantastic start to 2023 by welcoming a new chief executive to head up the team and lead the 2022–2027 strategy implementation.
Pete Ezard, a Shropshire resident, joins Energize from Aston Villa Foundation where he spent the last five years in various key management roles. Pete succeeds previous chief executive Chris Child who was the founding leader of the organisation.
Pete brings a wealth experience from 26 years working in sport development including 13 years at UK Coaching and prior to that 5 years as part of the Leisure Services team at Shropshire Council.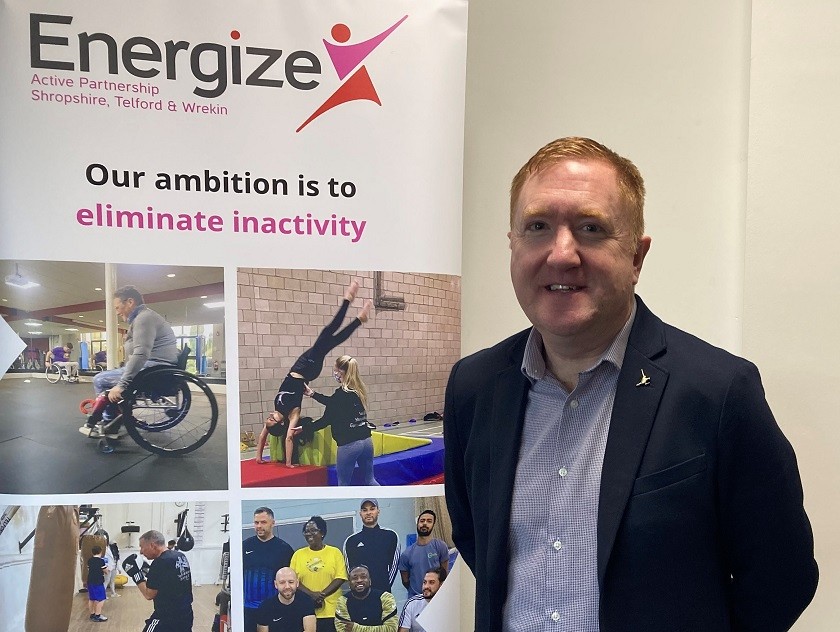 "I am delighted to join Energize at this key time in the organisation's development. We have been appointed as a Sport England system partner, secured core funding until 2027 and have a challenging but exciting strategy to deliver. I am really looking forward to working with the team and the board of trustees, to improve quality of life through the benefits of physical activity within Shropshire, Telford & Wrekin over the coming months and years."
Ray Sheldon, chair of Energize Board of Trustees said: "Pete joins the organisation at an exciting time in its development with a challenging new strategy plus funding to implement it. Pete knows Shropshire Telford & Wrekin well, and his knowledge of the area will be of great value in his new role."'