Seating manufacturer kits out new cinema
Local seating manufacturer Ferco Seats has provided cinema seating for a regeneration project in Wellington
Housed on the site of the former HSBC bank in Wellington town centre, the Wellington Orbit has transformed its new home from the ground up.
The Wellington Orbit provides an arthouse cinema, eatery and arts centre for the whole community. Wellington Town Council chose to use its £150,000 Telford 50 Legacy Fund grant to support the project.
Work began in 2018, with local building firm McPhillips taking on the two phase project. The first phase created the cinema and eatery on the ground floor and phase two will add an art gallery space, a dance/drama studio and meeting rooms for events and art courses on the upper floors. Ferco was engaged to design, manufacture and install 63 new seats in the cinema.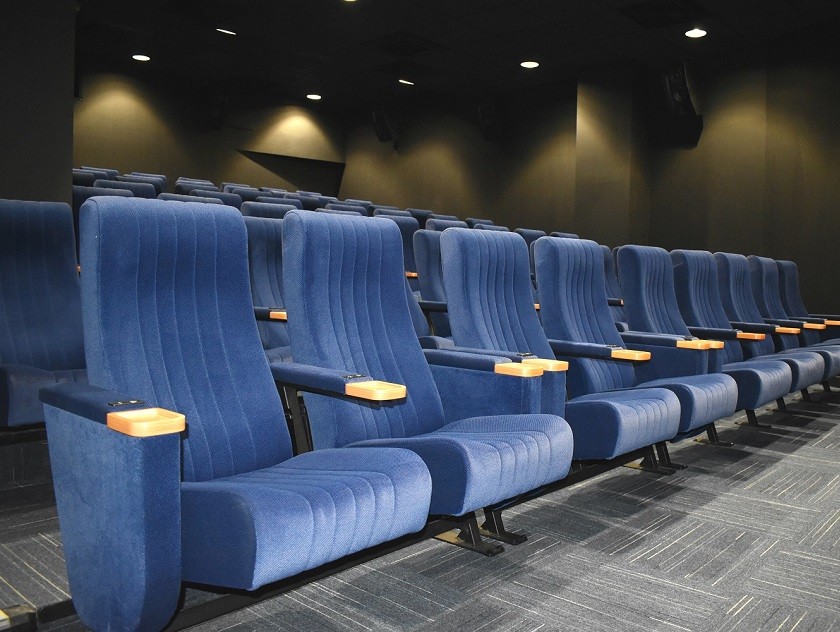 Councillor Cindy Mason-Morris, mayor of Wellington, said: "This is perhaps the most exciting community led project in Wellington's recent history and will benefit generations to come – a great legacy of Telford's 50th anniversary."
Ferco's managing director, Michael Burnett said the Atcham-based company was delighted to be involved in another Shropshire-based project.
"We are used to providing luxury seating for iconic buildings all over the world but there is something really special about getting involved in a project in your own community."
The Wellington Orbit project leaders chose the versatile 588 from Ferco's Paragon range. Supremely comfortable, with bespoke stitching, it has a drinks table on each armrest.
Chief officer, Sophie Eades said: "The seats look amazing and are so comfortable. Working with Ferco has been important to us, as they are within our county – one of our remits has, is and will be to source locally as the social economic impact is part of we are aiming for."
Ferco also provided seating for Shrewsbury's Theatre Severn, Wrekin College, RAF Cosford and last summer installed the popular RailSeat in Shrewsbury Town's 'safe standing' area.
The company is also responsible for providing seats for projects as diverse as the London 2012 Olympic Aquatic Centre, all seating at Arsenal's Emirates stadium, VIP seats at Headingley Cricket Ground, theatres in the Marina Bay Sands hotel in Singapore, corporate auditoriums at the headquarters of IBM and Lenovo, and lecture theatres in high profile universities all over the world.