Tenders invited for new website
Businesses are being invited to tender for the design and implementation of a new website for Shrewsbury Flaxmill Maltings.
Built in 1797, the Flaxmill Maltings had two centuries of use, first as a flax mill, then a maltings and also as a training centre and barracks during World War II. Now site owners, Historic England, are regenerating the site and preparing it for a third century of use.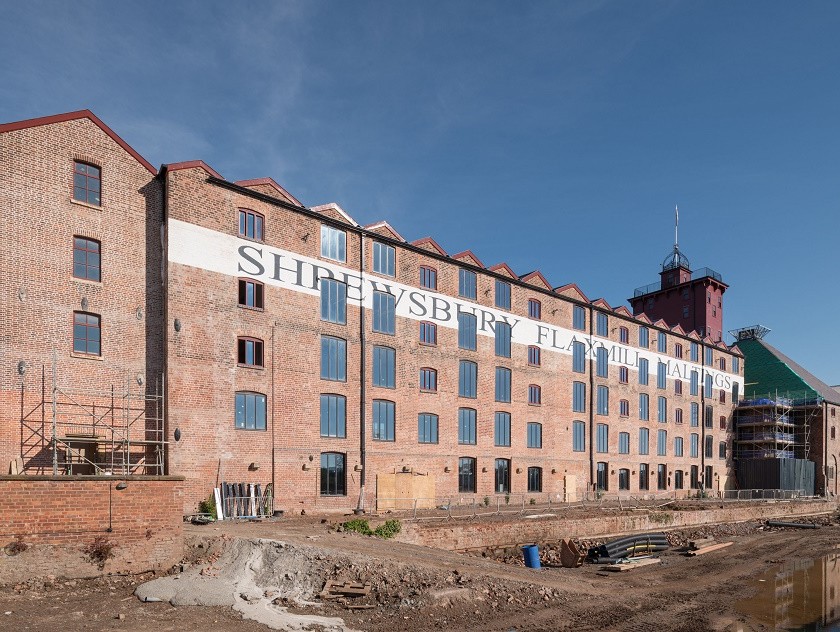 The restoration of the Grade I listed main mill and the Grade II kiln is currently taking place thanks to a £20.7m grant from National Lottery players through The National Lottery Heritage Fund, combined with additional funding from the Marches Local Enterprise Partnership via its Growth Deal with Government, and from project partners Historic England, Shropshire Council and the Friends of the Flaxmill Maltings.
The revitalised site will become a new learning and enterprise quarter for Shrewsbury, with high quality offices for the region's growing creative industries that will help drive the town's renaissance as a regional economic hub, as it was when Shropshire led the way in the Industrial Revolution. There will also be a new visitor experience managed by the Friends of the Flaxmill Maltings and a café open to the public.
The website will utilise the new branding for Shrewsbury Flaxmill Maltings, developed by place marketing experts Hemingway Design, and be a one stop shop for visits, commercial opportunities and finding out about the site's unique history and restoration journey.
The main mill and kiln at Shrewsbury Flaxmill Maltings will open in Spring 2022, with the new visitor experience and café opening on the ground floor and the top four floors available for commercial tenants.
Tenders must be received by 9:30am on Monday June 28, 2021 and information on how to apply can be found here: https://in-tendhost.co.uk/historic-england/aspx/ProjectManage/1690