Planning specialist urges residents to have their say
A Shropshire planning specialist is urging people to get involved and have their say over the council's 10-week consultation on three "preferred" strategic sites in the county.
The consultation is focused on Ironbridge Power Station, RAF Cosford and Clive Barracks at Tern Hill - three of the county's largest proposed developments made up of plans for hundreds of homes and space for businesses.
Tracy Lovejoy, a planning lawyer with Lanyon Bowdler, said: "This is a hugely important issue which is going to have a significant impact on the direction the county takes in the future. As such, it's vital people make the effort to take part in this consultation and give their views.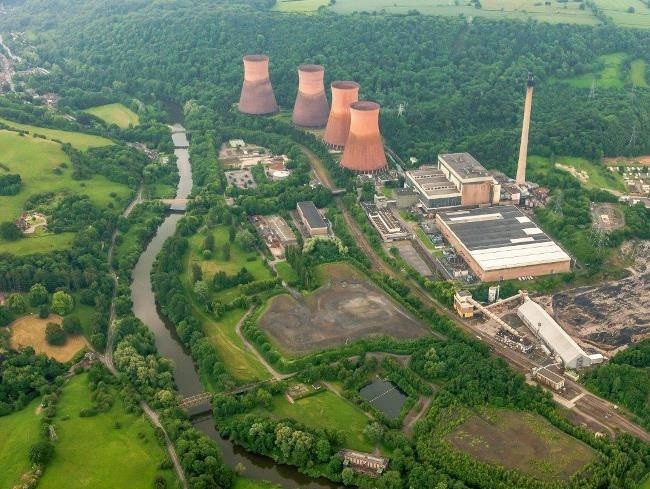 "The Strategic Sites' Consultation is essentially the fourth stage of the local plan review. This consultation began on July 1 and only lasts 10 weeks - so the clock is ticking. That is why it's important not to leave it too late for people to have their say.
"Strategic Sites have been defined in Shropshire's local policies as large sites, over 25 hectares, which are selected to achieve the aims of the council's Economic Growth Strategy which include maintaining and bolstering employment locally, retaining skills in the area and addressing the need for affordable housing.
"Both affordable and market housing are issues of national importance and although the council's housing requirements were considered in previous rounds of the local plan review, the Strategic Sites policies will assist in meeting the requirements of central government - such as maintaining a five-year housing supply and providing a sufficient level of affordable housing.
"Strategic Sites have been assessed to ensure they are suitable, adequate infrastructure can be provided to serve them and any adverse environmental, social or other effects can be properly dealt with."
The consultation document outlines plans for Clive Barracks, which include almost six hectares of employment land, 750 homes and extensive green space. It identifies the need for the relevant infrastructure required for large settlements, including a new primary school, local centre, medical facilities and works to the highway as well as measures to deal with the noise from nearby airfields.
The former Ironbridge Power Station is a 140-hectare site and the current plan is for 1,000 homes and six hectares of employment land. The site similarly requires infrastructure including a new primary and nursery school, and plans to reopen a new railway line and build a railway station. But the site is also recognised as sitting near a number of environmentally and historically sensitive areas.
RAF Cosford is to retain its training and museum use with enhancement and expansion including the establishment of a specialist aviation academy and the relocation of other Ministry of Defence services. The current proposal involves the development of specialist and domestic accommodation. The site is an established developed site in the Green Belt and there are proposals to remove it as part of an ongoing Green Belt review.
Tracy added: "This Strategic Sites issue is one which will quite literally change the landscape of Shropshire. That's why it is so important for as many people as possible to respond to this consultation."
To have your say, visit the council website at www.shropshire.go.uk/get-involved