Rapid prototyping service launched
A Shropshire-based 3D printing specialist has launched a new rapid prototyping division to help businesses market-test their ideas and bring them into production.
ProtoNow.xyz is a division of 3D Printz Limited, based at Leasows Court, Hortonwood, Telford. It offers an online instant quote service, allowing users to upload their CAD designs, and specify the required material, colour, infill and dimensions.
Thomas Hoof, one of the company's directors, said: "Additive manufacturing through 3D printing has transformed the way prototypes are produced. We have embraced this developing technology by investing in a suite of fused filament fabrication (FFF) and fused deposition modelling (FDM) printers which can swiftly take ideas into production."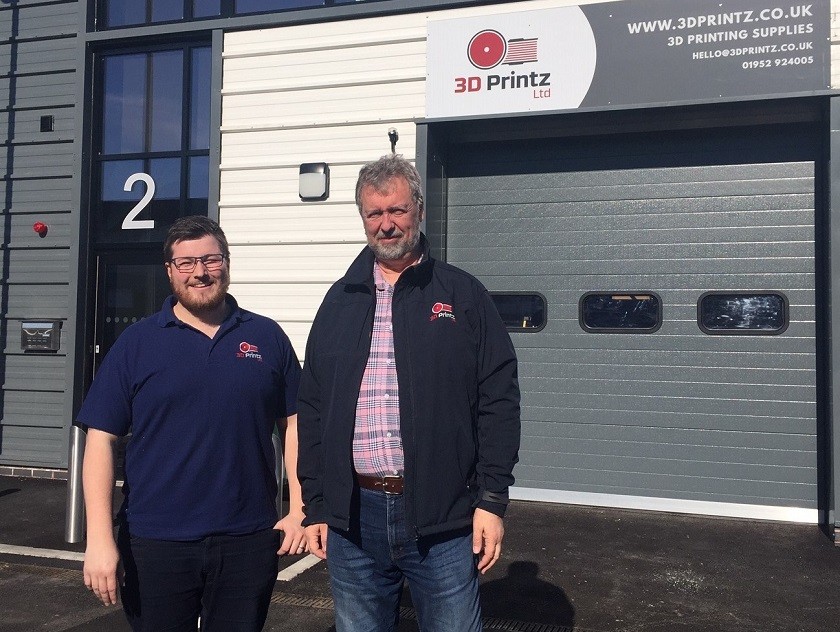 The ProtoNow.xyz rapid prototype and small batch manufacturing service can print parts up to 300mm x 300mm x 400mm in just a few days. For small batches, it can handle production runs of up to 2,000.
Mr Hoof said: "3D printing is saving businesses fortunes, which is why it is growing at such a speed. Why would you send your designs off somewhere abroad to produce expensive tooling, when you can use a 3D printer to get a prototype created at a fraction of the cost, in just a few hours?
"Our new division is targeted specifically at business customers who are developing prototypes which are potentially designed for manufacturing production, and need to be developed, tested or refined."
Products produced by the ProtoNow.xyz team have already been used in UK-based theme parks, and as far afield as Saudi Arabia, in virtual reality domes.
Fellow director Peter Roberts said: "We work closely with customers to ensure their designs are transformed into production as soon as possible, using professional materials and colours from the extensive stocks held at our Telford headquarters. It means we can produce parts on a very short lead time – and a next-day delivery service is offered across the UK, once the parts have been completed."
Parent company 3D Printz Limited has been a finalist in the Shropshire Chamber Business Awards for the past two years. It has exclusive UK distribution deals with 3D printing product specialists as far afield as the USA and Malta, and expanded into its current Telford headquarters earlier this year.
Pictured: Directors Thomas Hoof and Peter Roberts