Dave kicks off new venture
Shropshire football star Dave Edwards has kicked off an exciting new venture - off the pitch.

The Wolves and Wales international midfielder, who lives near Shrewsbury, has now teamed up with long-time friend Mitchell Gough as well as Gary Preston, Stuart Mackintosh and Ryan Wheeler, to launch Q Financial Services in Shropshire.
The Telford-based firm specialises in arranging mortgages, life and critical illness protection, corporate protection, accident and income protection, and building and contents insurance.

Mr Edwards, already joint owner of a children's indoor play centre, has a keen interest in the business and financial world and said he was enjoying his involvement with Q, where he is a director.

He said: "I've known Mitch since I was 18 and he has looked after my own personal and property portfolio finances. We've become friends rather than business acquaintances and I've learnt many things about the financial world from him.

"When he told me he was thinking about setting up his own practice, I was keen to get involved. There were a few others with lots of experience interested in coming on board. We all hit it off immediately and it snowballed from there."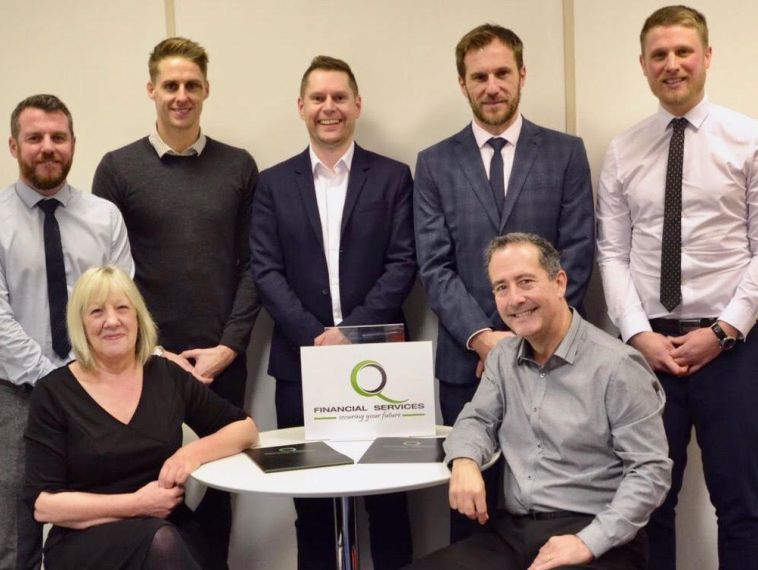 Mr Gough, an experienced financial advisor, stressed the longevity of the relationships between the five Q directors was key to the company's ethos in guiding clients through the sometimes complicated world of financial services.

He said: "We're all equal shareholders and get on so well. We all went out to France last summer to support Dave and Wales at the Euros, which was a great experience.

"I advised Stuart with his mortgage, enabling him to purchase his first home and from there a friendship developed. Since then, Stuart helped form Proactive Personnel, along with Ryan, turning this into a very successful business.

"They were delighted to get involved with Q and then we managed to add the business acumen of Gary, who owns a property company, and he has helped take it to the next level.

"We want to be Shropshire's financial services 'go to' company and offer a brilliant service from start to finish."

Mr Edwards, who recently celebrated nine years as a Wolves player, added he was proud of what Q has already achieved since its launch.

He added: "We've surpassed our initial targets way in advance purely through word of mouth and recommendations, so we're very pleased with how it's going."

"People can go to banks and get their mortgage, but what we offer is a lot more tailored and right across the board with life insurance, house insurance, so we're able to offer a whole package where people know everything is just one phone call away."

Pictured is the Q Financial Services team, from left, Stuart Mackintosh, Dave Edwards, Gary Preston, Ryan Wheeler, Simon Farenden and, front, Jean Lishman and Mitchell Gough.