Howzat? Solicitors sign sponsorship deal
A Shropshire law firm has gone into bat to support a local cricket club in the county town.
Martin-Kaye Solicitors, which has recently opened a new branch office in Shrewsbury, has signed a deal to sponsor the Beacon Cricket Club, in Frankwell.
Partner Simon Wagner, who leads the Martin-Kaye team in Shrewsbury, said: "Beacon Cricket Club is just a short distance from our new office, and we are very happy to be supporting them with this sponsorship deal.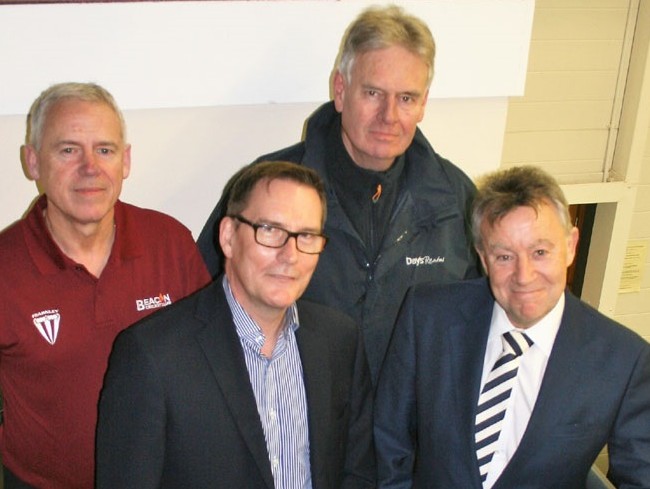 "We were looking for a community group or organisation to back in order to give something back to the local area, and they fitted our objectives perfectly. The club is very well-organised and caters for players of all ages, with a particular focus on developing young talent.
"The main element of our sponsorship will be the club's President's Day on Sunday, August 4, when we will be presenting the trophies and enjoying the popular community event."
Beacon Cricket Club development officer, Steve Reese, said: "We're delighted that Martin-Kaye Solicitors have chosen to sponsor our club, and we're very grateful for their support. We are indebted to all our sponsors and volunteers, and we're looking forward to a busy year ahead for cricket both locally and internationally. It's a great time for businesses like Martin-Kaye Solicitors to become part of our team."
Beacon Cricket Club was formed in 2004, and now runs three senior Saturday sides, two midweek teams, and multiple junior age groups. Last year saw the successful launch of a women and girls' section, hosting and entering soft ball festivals around the county, and an under-13 girls' team who won the North Shropshire Forum League. Now a thriving division with over 30 women and girls involved, the club is hoping the section will continue to grow by attracting players of all ages and abilities.
As well as its Shrewsbury office, Martin-Kaye Solicitors has its head office in Telford, and a branch in Wolverhampton.
Pictured: Signing the deal are, from left, Ray Collins (Chairman of Beacon Cricket Club), Simon Wagner (Martin-Kaye Solicitors), David Pharo (President of Beacon Cricket Club) and Graham Davies (Martin-Kaye Solicitors)