Health club launches new initiative
One of the only gyms in Shropshire to offer professional study and qualification for the fitness industry is celebrating the launch of a new initiative.
Shrewsbury-based Bodytech has set up the Bodytech Institute of Training and Education to appeal to a wider range of people who are interested in joining the fitness sector as a profession.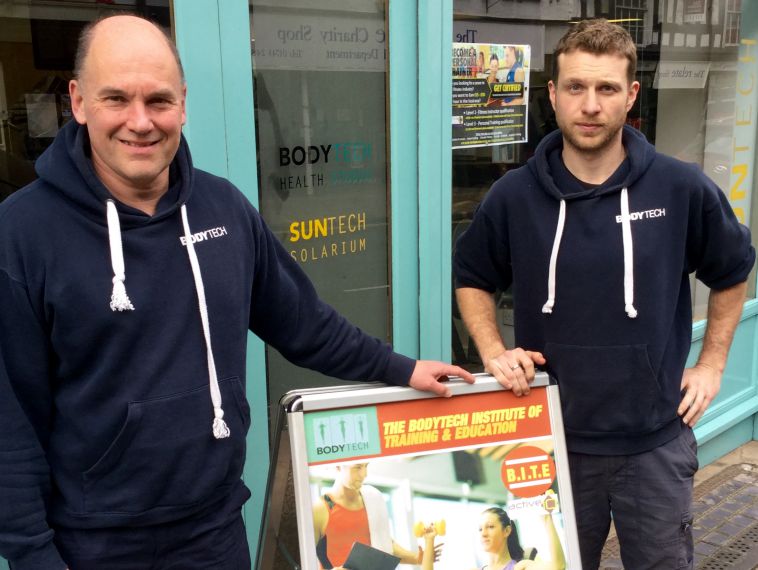 Bodytech director and co-founder of the BITE enterprise, Jeff Anderson, said he hopes to fuel change for the fitness industry in Shropshire.
"As with any other industry, the fitness sector is ever changing and constant training and re-qualification is key in being able to consistently offer the highest standard of instruction to members," he said.
"To attend a professional training course, many people would have to regularly travel to Birmingham. As such, we recognised a need to bring that opportunity into our own county.
"BITE offers a comprehensive schedule of courses to suit all entry levels. We have successfully taken our first seven students through Level 2 Fitness Instruction, with most of the students continuing their education by enrolling on our Level 3 Personal Trainer Course."
Picture: Bodytech Institute of Training and Education - director Jeff Anderson with course manager Justin Klekot