Annabel set to ace networking lunch
British tennis star Annabel Croft will be joining members of Shropshire Chamber of Commerce at a business networking lunch in Shrewsbury next week.
The chamber is hosting the event on Friday February 17 at the town's Shrewsbury Club where the finals of the Aegon GB Pro Series professional tennis tournament will be taking place.
Teresa Rowe, of Shropshire chamber said: "We are always looking for innovative new ideas and venues to stage events for our members and this should be a real treat as we not only get to network over lunch with fellow business people but will also get to see the m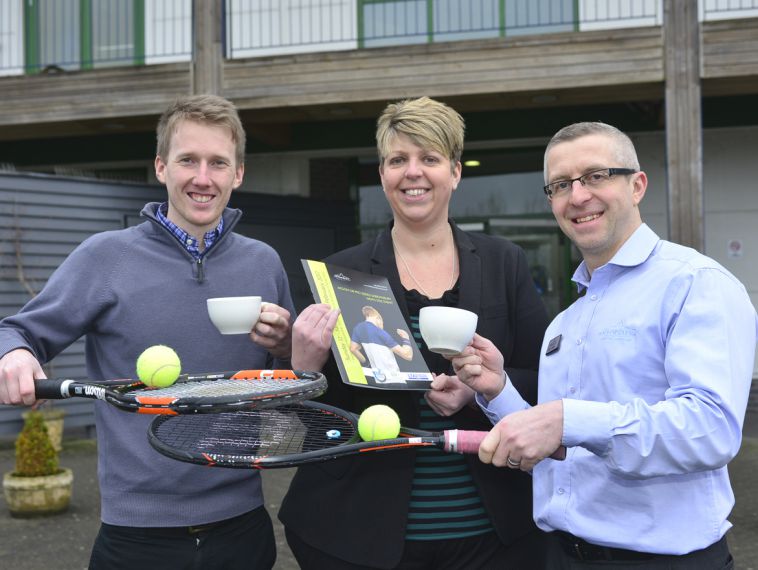 en's doubles final and have the opportunity to chat with Annabel Croft."
The Aegon professional tennis event has a prize fund of £15,000 and will see some of the best international players competing, with last year's event being won by Yannick Maden from Germany, with British duo Ed Corrie and Dan Smethurst taking the doubles title.
Shrewsbury Club manager, Alvin Ward, commented: "This tournament is often dubbed 'Shropshire's Wimbledon' so we are delighted to welcome chamber members to watch the very competitive matches and also view the fantastic facilities we have on offer here with our swimming pool, impressive gym and many tennis courts."
Anyone wishing to attend the chamber event should contact Teresa Rowe via email at t.rowe@shropshire-chamber.co.uk
Pictured preparing for the event are Jon Gidney, Teresa Rowe and Alvin Ward at The Shrewsbury Club.