Sweet taste for Shrewsbury confectioner
A Shropshire confectioner has won a coveted gong in the regional FSB Celebrating Small Business Awards.
Champion and Reeves, from Shrewsbury, won the Family Business of the Year Award at the ceremony which took place at the National Conference Centre in Birmingham.
The awards were designed to recognise and celebrate the most outstanding smaller businesses in the UK. There were 32 finalists competing across 12 award categories.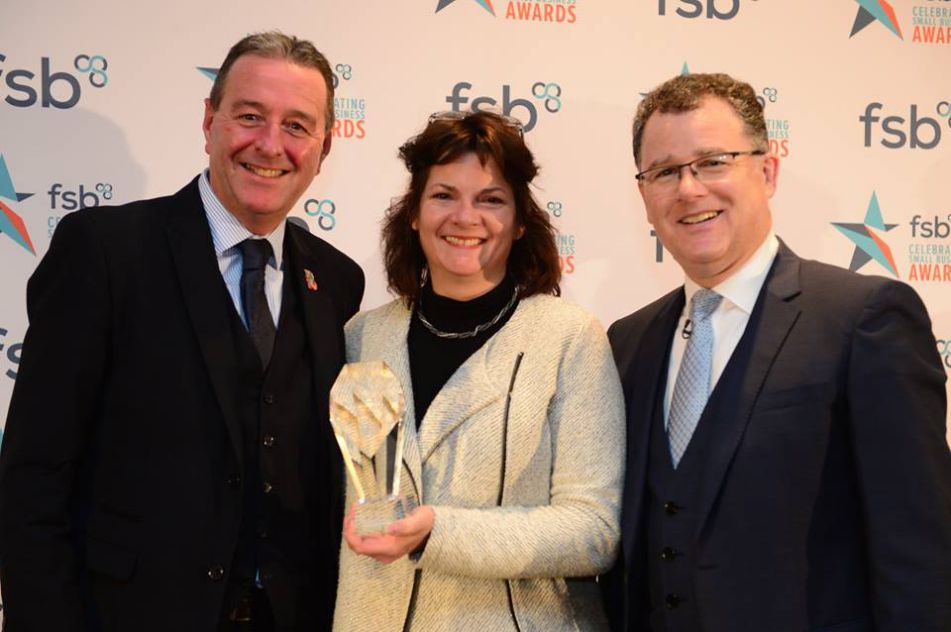 The company's aim is to produce the finest 100% natural confectionery that money can buy, and company managing director Jacqueline Champion was there to receive the award on the day.
She said: "I am delighted that we have won this accolade – both for ourselves and for the small business community in Shropshire.
"Because as well as being passionate about our products and using only the finest ingredients, we also pride ourselves on sourcing locally wherever possible – from web design to packaging to business support services."
FSB West Midlands chairman, Ray Hickinbottom added: "This is a fantastic and well-deserved achievement by this first class, quality-oriented Shropshire family business.
"I wish them every success for the future – including when they join the other regional winners to compete in the national FSB Celebrating Small Business Awards 2018 final, in London on Thursday 3rd May".
Picture: Jacqueline Champion (centre) collects the Family Business of the Year award from Paul Reeves, head of customer banking CYBG, Birmingham (left) and MC Dave Sharpe (right).