Scrappage system launched by Ford
A Shropshire motor dealer has urged motorists to make the most of the new car and van scrappage scheme that has been launched by Ford.
The scheme aims to improve air quality by enabling customers to trade-in and scrap their old vehicles – no matter what brand – for new and affordable Ford cars and commercial vehicles with significantly lower emissions.
And Furrows sales manager Antony Frost said the scheme was great news for motorists, and unlike other scrappage schemes, the Ford scheme included vans and actually involved scrapping all the trade-in vehicles.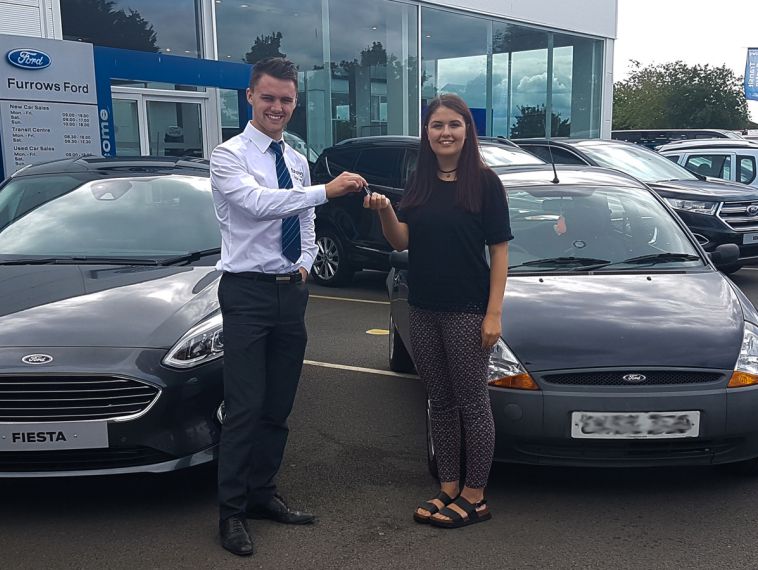 "We've seen a huge increase in interest in just a few days since the initiative was announced at all our dealerships in Telford, Shrewsbury and Oswestry, and motorists are very keen to take up the offer that will run to the end of the year. Replacing the UK's population of old petrol and diesel cars alone could save 15 million tons of C02 annually, as well as drastically reducing other pollutants."
Under the new scheme, customers who have vehicles registered before December 31, 2009, will be able to benefit from a scrappage payment of between £2,000 and £7,000 on a variety of Ford models.
Chairman and Managing Director of Ford Britain, Andy Barratt, said: "Ford shares society's concerns over air quality. Removing generations of the most polluting vehicles will have the most immediate positive effect on air quality, and this Ford scrappage scheme aims to do just that.
"We don't believe incentivising sales of new cars goes far enough and we will ensure that all trade-in vehicles are scrapped. Acting together we can take hundreds of thousands of the dirtiest cars off our roads and out of our cities."
All new Ford EcoBoost petrol and EcoBlue diesel models meet the very latest and toughest vehicle emissions regulations, and the produce far lower emissions than previous generations of vehicle.
Mr Barratt said: "Not only are our vehicles cleaner than ever before, but they are also the most efficient we have ever built, meaning motorists will also see improvements in fuel economy too."
Picture: Sales executive Harvey Brindley hands the keys to a new Ford Fiesta to Furrows customer Charlotte Banks who traded in her Ford Ka