National award for Jungle HR
A Shropshire entrepreneur has celebrated her first decade in business in true style, by winning a prestigious national competition.
Teresa Boughey, of Newport, set up Jungle HR, a strategic HR consultancy practice ten years ago and as managing director has seen the business go from strength to strength with a growing list of major clients and several national industry awards attained over the years.
The finals of the 'Women who…Achieve' awards, which were set up in 2016 to inspire and celebrate the achievements of women in business, were held at a glitzy ceremony in Coventry last week and Teresa won the Change Champion for Women in Business category.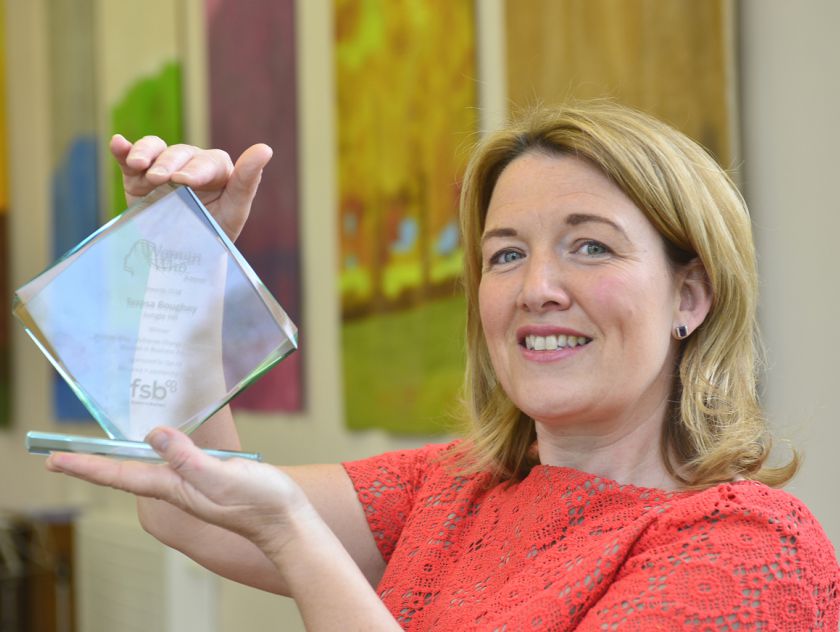 Teresa (pictured left) said: "I was absolutely stunned and humbled to have won this award given the high calibre of other finalists and winners at the ceremony, it was a truly wonderful day.
"It means so much to me, to be recognised for the work I do championing diversity and equality for women in business and the workplace.
"My mission is to be a beacon of possibility for women everywhere."
Awards founder, Sandra Garlick, added: "Each year I am amazed at the standard of entries we receive from women in business who are all achieving, wherever they are on their own personal business journey.
"It is inspirational to see the support they show each other, the friendships that are formed and the role models they become, so I offer all of them my sincere congratulations."
Teresa, continued: "I am, truly passionate about diversity and increasing the presence of women in leadership, although my desire for this goes well beyond the corporate environment as I am a member of the All Party Parliamentary Group for Women in Enterprise and an Ambassador on The Hunger Project's Unleashed Women's Campaign."