Stong end of year for manufacturers
Activity in the UK's manufacturing sector hit a two-and-a-half-year high last month, according to a survey for the sector.
The Markit/CIP survey for the manufacturing industry rose to 56.1 in December from 53.6 the month before.
The weaker pound helped to boost orders from overseas, the survey found, with the sector starting the year on a "strong footing".
However, it also said that cost pressures faced by firms remained high.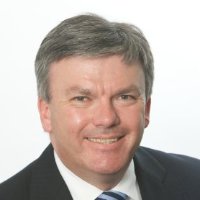 John Pitchford, head of corporate banking for Barclays in Shropshire (pictured left), said: "Manufacturers finished the year strongly reporting increased output and growing order books in December which should put them on a good footing for 2017.
"That said, as resilient as the sector has proved to be over the years, weaker sterling is making imports more expensive, feeding inflationary pressures which will inevitably impact domestic output.
"To keep the momentum going, what we need to see now is manufacturers realising more of the investment decisions that were put on hold in 2016."