Nick's team give themselves a mountain to climb!
The team at Nick Jones Wealth Planning in Shrewsbury have given themselves a mountain to climb. Quite a few mountains, to be precise.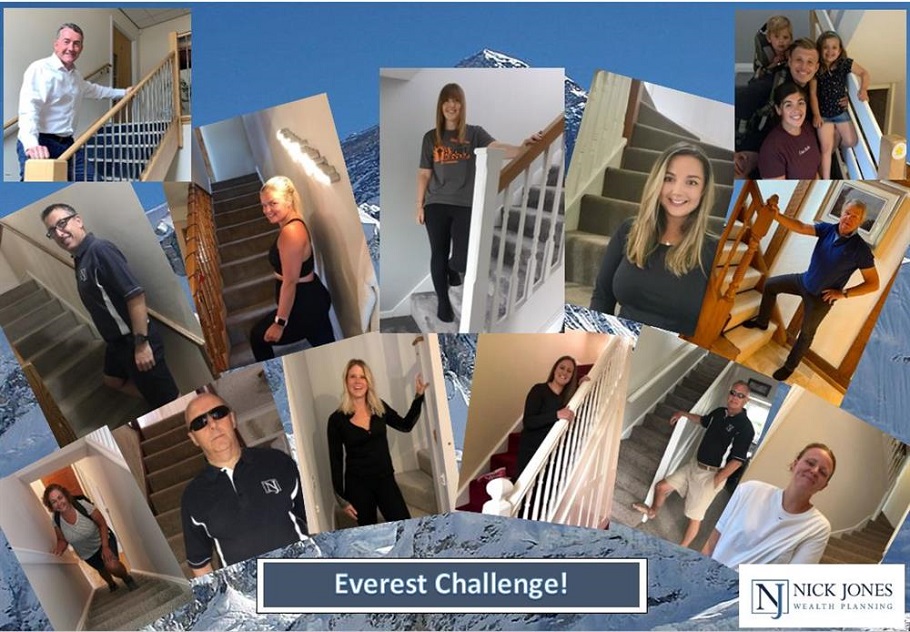 Each member of staff was invited to select a peak of their choice, and climb the equivalent distance up and down their stairs, to raise funds for the St. James's Place Charitable Foundation.
If they all complete their task, the team will have covered the height of Mount Everest, which is just over 29,000 ft. They hope to raise at least £1,500, which the foundation will then match-fund for local causes.
The chosen peaks range from Haughmond Hill at 502ft, to Ben Nevis at 4,413ft. One team member, advisor Sean Clifford, has taken it a stage further and agreed to try the Three Peaks combined challenge, with his family, which will take the group total over 40,000 ft.
Marketing and events manager Chimene Felton said: "We all had to measure our own stairs, so we know exactly what we have to do!
"The St. James's Place Charitable Foundation has set up an emergency relief fund which will specifically support two national initiatives, The Trussell Trust and National Emergencies Trust.
Full details can be found on the Just Giving page -https://bit.ly/NJWPEverestChallenge