Shrewsbury retailer seeing benefits of move
A Shrewsbury gift shop has relocated within the town centre – and says custom has increased as a result.
Pretty Box Pink has moved into a shop on St Mary's Street it believes it is benefitting from its proximity to Primark and M&S.
Established for four years, Pretty Box Pink was previously located on Wyle Cop in Shrewsbury but when the lease on the shop there came up for renewal, owner Karon Raines decided to consider a move.
"Wyle Cop is a haven for independent retailers and it made sense for us to grow Pretty Box Pink's Shrewsbury presence amongst like-minded businesses," she said.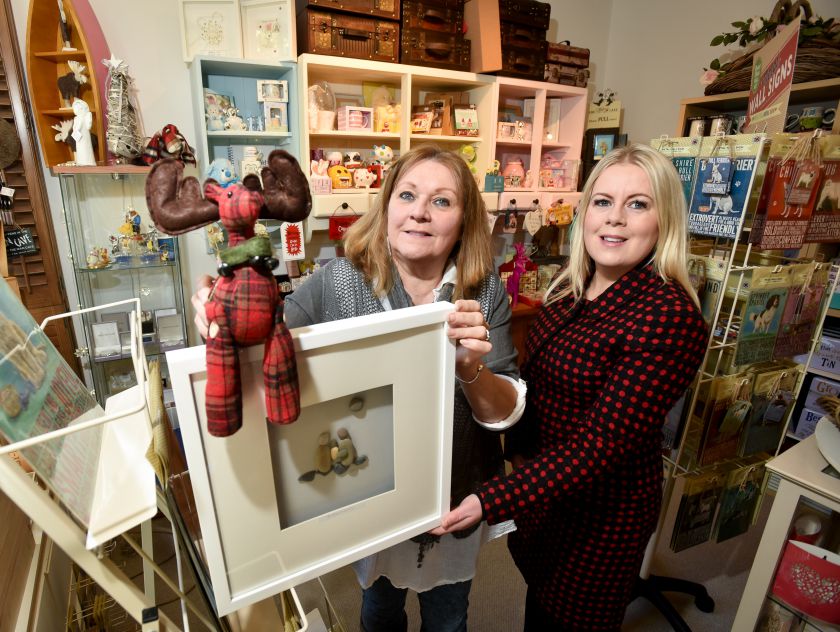 "However, when our lease was getting close to expiring, I was keen to explore what other areas of the town centre had to offer.
"The shop I've moved the business to is conveniently located on St Mary's Street which not only benefits from high passing footfall, but which is also very nearby to the recently launched Primark store in the Darwin Shopping Centre and M&S out on Castle Street.
"I'm in no doubt that Primark in particular has brought more new people into Shrewsbury and that has meant, in turn, that small businesses like mine benefit too."
Pretty Box Pink's new location at 20 St Mary's Street was previously a ladies' clothes shop and required very little work to make it the gift company's new home.
Legal support for the move was provided by Charlotte Nutting and the specialist leisure and hospitality team within FBC Manby Bowdler's Shrewsbury-based commercial property department.
"There's always a certain leap of faith when relocating an established business, so the fact that we were able to move straight into the new shop with minimal refurbishment certainly eased the process," said Karon.
"The support, however, provided by Charlotte Nutting and her team at FBC Manby Bowdler was also a phenomenal help. She provided a straightforward approach to the task in hand and there was no time wasting. I'd have no hesitation recommending them to others."
Charlotte Nutting added: "Shrewsbury is blessed with a rich range of independent retailers and it's easy to sometimes think that they operate up against the might of much larger retailers. However, as Karon has discovered, being close to somewhere like Primark, has allowed her business to flourish and I don't doubt that its new home on St Mary's Street will prove successful.
"Commercial property activity across the leisure and hospitality sectors in the town has been particularly buoyant in the last couple of years and the town's unique mix of fine dining, specialist retailers and larger businesses has resulted in a really interesting portfolio of clients for me and the team to work on."
Picture: Karon Raines, Pretty Box Pink & Charlotte Nutting, FBC Manby Bowdler