Pure in sponsorship deal
A Shropshire telecoms company has been revealed as the new backer of the Shropshire cricket challenge, the largest annual business networking event in the county.
Pure Telecom, which has its head office on Shrewsbury Business Park and specialises in a range of communication services, will be the headline sponsor for the next three years.
"We have agreed a contract to support this amazing event which has become one of the most significant days in the Shropshire business calendar, attracting over 700 people from throughout the region," said Matt Sandford, managing director of Pure Telecom, pictured with Bryan Jones of Shropshire county Cricket Club, left, and Toby Shaw, centre.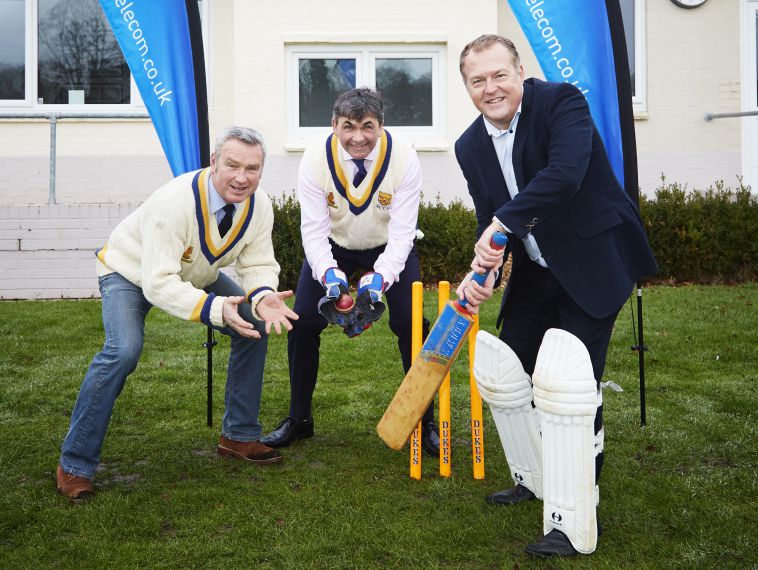 "It is also an important fund-raiser, collecting considerable amounts of money for charity over the years, and of course this will continue."
Toby Shaw, chairman of Shropshire County Cricket Club, said he was looking forward to working closely with Matt and the team at Pure Telecom and was grateful for their support.

"Our annual hospitality day at Wrekin College, which will now be known as the Pure Telecom Cricket Challenge, has been established for over a decade and has become a phenomenal success, selling out each year.

"It is loyally supported by businesses within Shropshire and also from further afield, who enjoy the opportunity to network in relaxed surroundings while also watching some top class cricket.

"We are proud that the event has raised more than £250,000 for charity in total over the years, which has benefited Shropshire County Cricket Club and several other local good causes.
"With the support of Pure Telecom we look forward to this hugely popular day continuing to go from strength to strength in years to come."
Pure has just celebrated a decade in business by hosting an open day, with more than 80 people attending the milestone event.
"It was a very successful day with clients, associates and friends coming from throughout Shropshire and beyond to help us mark our 10th anniversary," said Mr Sandford.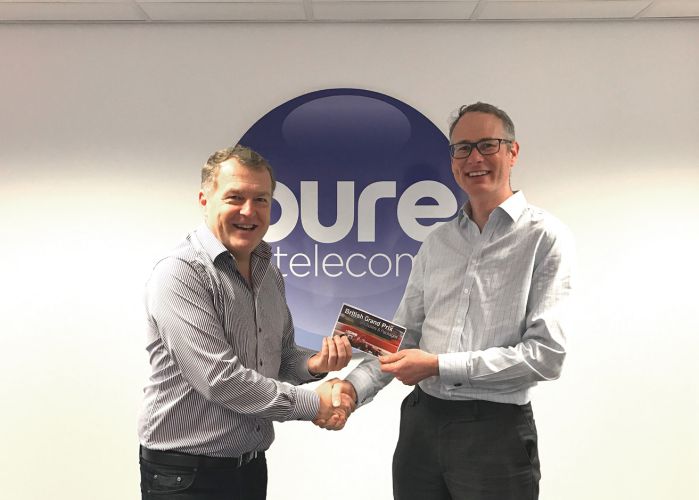 "We had a Formula 1 simulator here in the offices for people to take a 'test drive' around Silverstone, with a prize for the winner.
"It proved to be really popular, with guests becoming very competitive,"
James Baily, pictured with Matt Sandford, of Nowcomm in Derby 'drove' the fastest lap around the track and was presented with two tickets for this year's British Grand Prix as a prize.