Pure introduces new arm to business
A Shropshire telecoms firm has announced a major expansion by introducing a new arm to its business.
Pure Telecom, which is based on Shrewsbury Business Park, is moving into the cloud, data security and co-location hosting sectors.
"This is an important step forward for Pure Telecom," said Ben Thurston (pictured), who has wide experience in the industry and has been recruited from London to lead the development.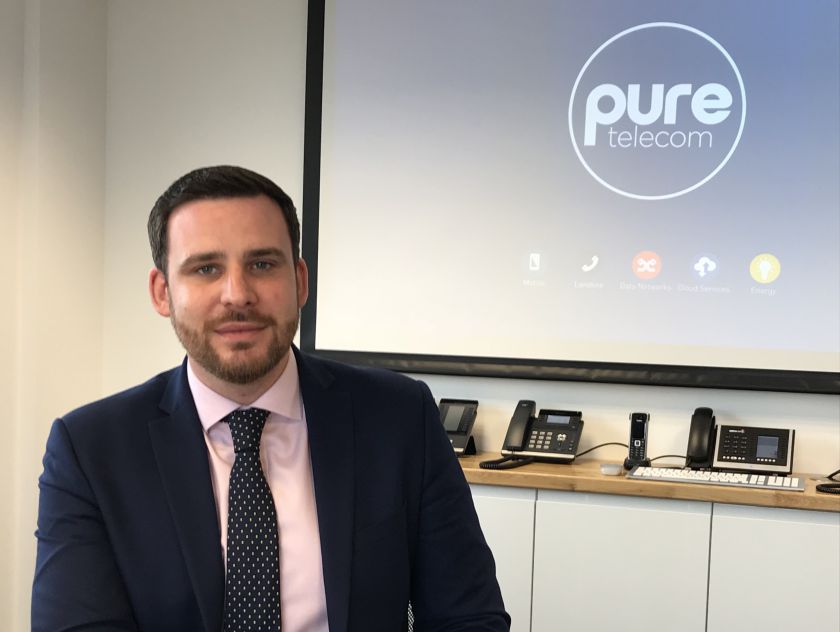 "The extended range of products will offer greater value to customers and will result in us becoming a 'one stop shop' for their IT and telecoms needs.
"As a leading provider of telecoms services, the additions to our portfolio will give clients who want complete digital connectivity in their business a full service menu tailored to their needs.
"We are aware that there is a lot of innovation and choice in the new sectors and still some confusion as to which products work best together.
"We can guide people through the process from an initial assessment of business demands through to project management implementation and on-going dedicated account management and ensure they do not make costly mistakes.
"Pure has a reputation for being at the forefront of technology and keeping high customer satisfaction levels and I am pleased to be joining such a forward-thinking firm at this exciting time," said Ben.
"Cloud storage, data security and hosting co-location are three very important ways for companies to move forward in fast-moving market and they provide affordable, secure and reliable methods of giving a business flexibility, agility and mobility.
"We now have the products to help firms progress in very competitive markets."