Law firm gains accreditation
Shropshire law firm Terry Jones Solicitors has been awarded accreditation by The Law Society in its Wills and Inheritance Quality Scheme (WIQS).
The WIQS Client Service Charter demands that accredited firms must follow best practice procedures to meet the highest standard of technical expertise and client care in the preparation of Wills, Probate and Estate Administration.
Jeremy Charlton, head of department at the firm's Shrewsbury office, said: "We are delighted to become members of the Law Society's Wills and Inheritance Quality Scheme as this demonstrates to our clients that we offer the best possible service at all times.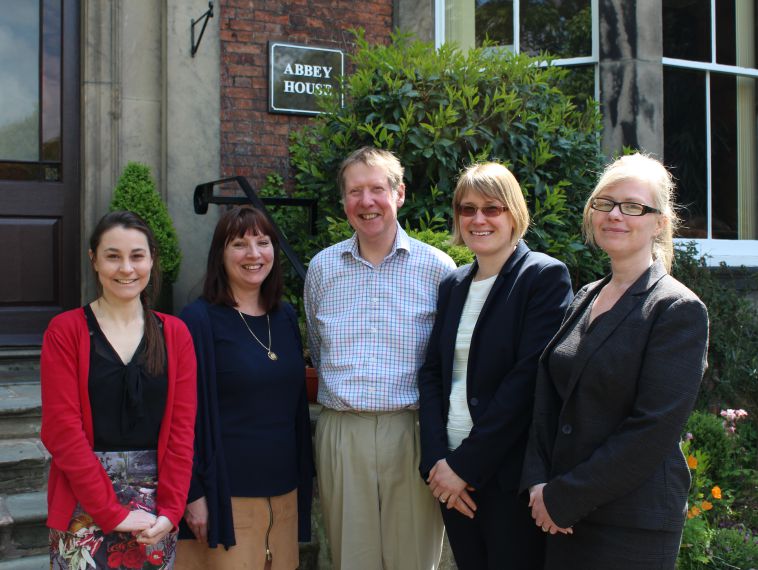 "We believe we are unique in our approach to servicing the needs of our clients and we help them understand any relevant issues regarding the preparation of a Will or seeking Probate advice to enable clients to make more informed choices in the outset."
To gain WIQS accreditation, firms have to meet various criteria. The accreditation process involves satisfying the Law Society Accreditation team as to the level of experience of the fee earners and other staff members in the department. All members of the Wills and Probate Department are required to complete mandatory training.
Picture: From left to right: Nyrée Grevett, Eileen Sereni, Jeremy Charlton, Sinéad Rickard, Michelle Simmonds – wills and probate team members