New whisky emporium opens in Shrewsbury
A county man is hoping to turn his passion for whisky into a living by launching his first retail venture in Shrewsbury.
Mike Hale has opened Wrekin Whiskies on Wyle Cop, Shrewsbury, having served for 15 years in the RAF followed by 16 years as a programmes and project manager.
Wrekin Whiskies is based in what was the Truly Scrumptious cafe, and Mr Hale intends to offer whisky-tasting sessions in-shop but will also take his expertise on the road if requested.
"I am taking something I love and trying to make a living out of it, not just selling at the shop but by taking it out to tasting events," he said.
"The plan is to put on one tasting session a month in the shop to start with and if, say for example, the sergeant's mess at RAF Cosford or other organisations and hotels were interested, then I would happily take the show on the road."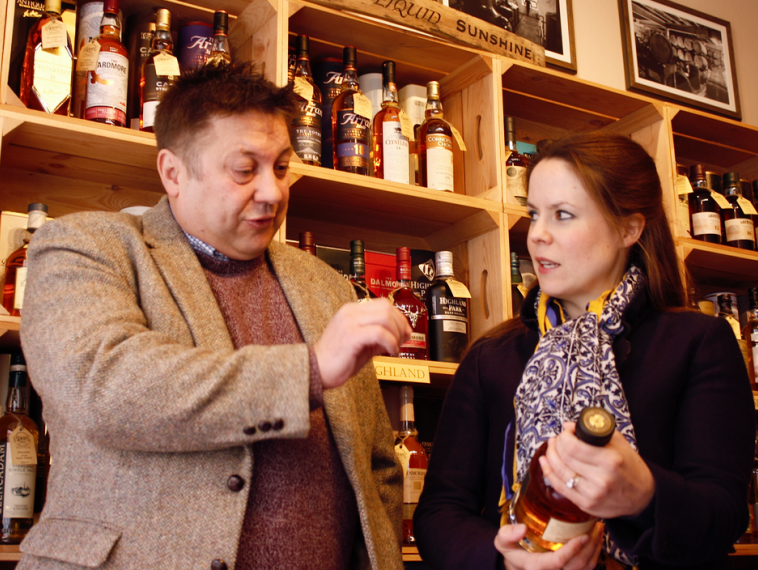 Rebecca Welch, commercial surveyor at Halls which found the property for Mr Hale, said: "We welcome another trader to Shrewsbury and wish Mr Hale all the very best in his new venture.
"This shows people are confident in what Shropshire has to offer regarding business opportunities. The small independent retail market in Shrewsbury is continuing to thrive and we love being a part of that process.
Mr Hale added: "The whisky business is on the up right now. There was, maybe, a very slight waning a couple of years ago but the whisky industry is now talking of perceived shortages and there is more consumption than there was 10 years ago.
"Demographics are changing. Younger people are drinking whisky now, along with 27 per cent of women.
"I am looking at stocking about 200 whiskies, predominantly whiskies not generally found in this area, though there will be some that are well known. I will be selling some Japanese whisky, not a lot but some; Indian and French. France is the second largest consumption nation.
"However, 85 per cent will be good Scottish whiskies. I am interested in anything that is a little bit different - anything you can get hold of which has a story behind it, what's special about it or what's unusual.
"I'm not putting all my eggs in one basket and will also be selling some ales and 40 to 50 good artisan gins."
Picture: Mike Hale and Rebecca Welch at Wrekin Whiskies