Duncan Kemp
Duncan Kemp is the general manager at Jump In Trampoline Parks which aims to get people active in a family-friendly environment. He has worked for Jump In for the past year, but has been managing trampoline parks for the last three years.
EXPLAIN A TYPICAL WEEK IN YOUR WORKING LIFE: I normally start my week reporting on our performance from the previous week's trading and reviewing our performance against key indicators including what our customers are saying about us, which products have performed well that week and our staff performance against our standards; this will culminate in a meeting with the rest of the management team that day.
Weekdays are normally quieter for us during term time, so my time is spent completing projects, organising outreach events in the community, arranging meetings with possible partners, following up lead opportunities to get more customers through the door and planning ahead.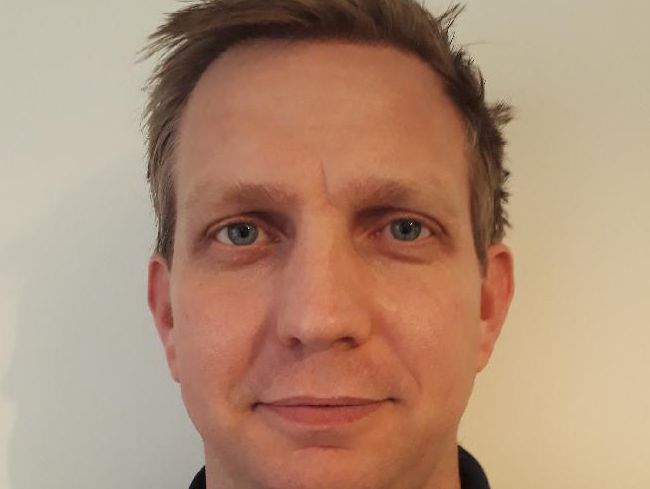 The weekends and holidays are then spent on the ground with the team speaking to customers and mucking in where I can while not being a hindrance.
WHAT IS THE BIGGEST CHALLENGE FACING YOUR INDUSTRY RIGHT NOW? The weather is providing some challenges, but as an industry the trampoline sector has exploded in the last couple of years to meet demand, and there are now probably a few too many trampoline parks in certain areas. But competition is a good thing - it makes you focus on what the customers want and has pushed us to innovate and keep the customer at the forefront of our decision making.
AND WHAT ARE THE BIG OPPORTUNITIES? We can really stand out from the crowd: our size as a company in comparison to the others helps and allows us to invest in our sites and improve the customer experience by having a clear identity as a brand and focusing on the family experience.
We have untapped opportunity with different groups including sports and schools, and want to continue to grow our party offering; we have a great facility and need to ensure people know about it. We intend to continue growing as a business and look for other potential viable locations to set down our roots.
HOW DO YOU GET THE BEST OUT OF YOUR STAFF? I believe in making sure they know what is expected of them, rewarding great performance and ensuring they have ownership over what happens in their areas is really important. This has helped breed a real pride in what they do.
WHAT WAS YOUR LAST MEETING ABOUT, HOW LONG DID IT LAST, AND WAS IT PRODUCTIVE? We have tried to streamline this aspect of our roles, as you can spend too much time meeting and not enough time actually doing.
But the last meeting I had was on partnership development with a local business for our summer holiday product and it was an extremely useful meeting; getting out and meeting the local community has been invaluable to us. The meeting lasted about two hours and opened up lots of different avenues for us so was very productive.
HOW MANY EMAILS DO YOU GET IN A DAY, AND HOW MUCH TIME DO YOU HAVE TO READ THEM? Probably between 20 and 30, I try to speak to people where I can and pick up the phone instead of going straight to the keyboard. This has helped build relationships which I don't think can be done so easily via email. I tend to check my emails at the start of the day just to make sure nothing has come up, and I then dedicate about an hour just before lunch and an hour at the end of the day.
DO YOU ANSWER WORK CALLS OR EMAILS AT HOME? WHAT'S THE RIGHT WORK-LIFE BALANCE? Definitely calls, managing a facility does come with an element of accessibility to your team and the organisation and if someone calls it generally means they need an answer there and then so I don't really mind that. I try and limit checking emails where I can, but having access to emails just sitting on your phone in your pocket can be difficult to ignore at times. I am a real believer in the importance of having a good balance, being happy in your personal life and having other things to focus on I think really helps you thrive at work.
HOW DO YOU HOPE YOUR COLLEAGUES WOULD DESCRIBE YOU? Engaging, has a clear philosophy for running the business, frustrating at times as I want things done correctly, and we have fun together.
BREXIT – WHAT'S YOUR VIEW OF WHAT IT'S ALL GOING TO MEAN? I know it is obvious, but from a business point of view the effect it has on the economy is the main concern - from the increase or decrease in the price of goods to (more importantly for us) the amount of disposable income people have. These sorts of leisure activities are very much discretionary spends and depend a lot on how much money people have available to access them, so a move in living standards could be beneficial or detrimental for us depending which way it swings.
HIGHLIGHTS OR LOWLIGHTS OF YOUR CAREER SO FAR? Highlights would be opening two brand-new facilities. You invest so much into the time leading up to the opening of a new business, in training the staff, introducing the culture of the business to new people and the behaviours you expect, building local relationships and ensuring the build will be complete on time. It feels full-on at the time but is extremely rewarding and enjoyable.
Lowlights: I had spent a lot of time organising and promoting an event to relaunch a product and I was really upbeat about the fact this would really kickstart the product and turn its fortunes around. Unfortunately only a handful of people turned up and it fell on its face. Luckily for me that has been the exception.
PET HATES? People not doing what they have said they would. Walking past litter or leaving tables with litter on when there is a bin nearby - it sends me berserk
IF YOU COULD GO BACK AND GIVE YOUR YOUNGER SELF SOME WISE ADVICE, WHAT WOULD IT BE? Be bold - if you believe it is the right thing to do, go for it. When I was younger I sometimes waited for things to happen instead of making them happen.
HOW DO YOU RELAX AWAY FROM WORK? I have quite a young family, so relaxing outside of work is an interesting topic! I enjoy sports and am working to get fit again. I really enjoy water sports and am keen to get myself a stand-up paddle board.
WHAT DO YOU BELIEVE IS SPECIAL ABOUT THE SHROPSHIRE BUSINESS COMMUNITY? I have been extremely pleased with how open people are and their desire to meet and engage with people. I haven't worked in an area with so many networking opportunities and think it is all the better for it.
YOU CAN TAKE ONE BOOK, ONE FILM AND ONE CD ONTO A DESERT ISLAND – WHAT WOULD THEY BE? Book- White Spider (Ascent of the Eiger); film - As Good as it Gets (Jack Nicholson); CD - Oasis' Definitely Maybe
YOUR FIVE DREAM DINNER PARTY GUESTS, DEAD OR ALIVE? Brian Blessed, Julia Roberts, Brian Cox, Martin Sheen ( I love The West Wing), and Jonny Wilkinson
WHAT WOULD YOU COOK FOR THEM…? I can only really do a couple of dishes, but probably fajitas.