Kay Heald
Kay Heald HR provides practical HR and personnel support and guidance to small and micro businesses in and around Shropshire, and the company has been running for over 12 years.
EXPLAIN A TYPICAL WEEK IN YOUR WORKING LIFE: The lovely thing about having your own business is that there is no such thing as a typical week! A wonderful mix of client meetings and calls, joint collaborations with colleagues and client project work.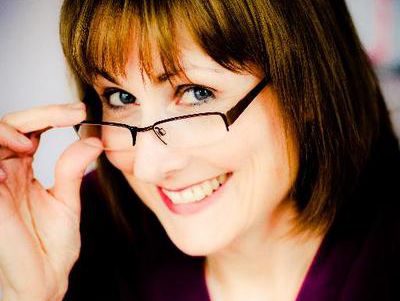 WHAT IS THE BIGGEST CHALLENGE FACING YOUR INDUSTRY RIGHT NOW? How we improve the quality of work to boost productivity – this is a huge area that includes worker status, pay and reward, equal opportunities, skills development, technological changes, flexibility, health and wellbeing.
AND WHAT ARE THE BIG OPPORTUNITIES? Helping businesses and their people to find practical ways to boost productivity by working smarter.
HOW DO YOU GET THE BEST OUT OF YOUR STAFF? Not looking to recruit at the moment, but strongly believe that good communications are at the heart of all good staffing relationships.
WHAT WAS YOUR LAST MEETING ABOUT, HOW LONG DID IT LAST, AND WAS IT PRODUCTIVE? It was a meeting with a potential new client and lasted for an hour and a half – it was very productive, because I will now be helping them update all their current employment documents!
HOW MANY EMAILS DO YOU GET IN A DAY, AND HOW MUCH TIME DO YOU HAVE TO READ THEM? There is far too much junk mail, but on average perhaps 20-30 a day – I make time at the beginning and end of each day to go through them, prioritising actions and replies – this can range from a few minutes to an hour or more, depending on their complexity.
DO YOU ANSWER WORK CALLS OR EMAILS AT HOME? WHAT'S THE RIGHT WORK-LIFE BALANCE? I do try and separate work and home and keep calls and emails to core working hours, as it is something I actively try and encourage my clients to do too!
HOW DO YOU HOPE YOUR COLLEAGUES WOULD DESCRIBE YOU? Professional, hardworking, caring, honest and organised.
BREXIT – WHAT'S YOUR VIEW OF WHAT IT'S ALL GOING TO MEAN? Lots of scaremongering about changes to employment rights, but in reality UK employment law is very intertwined with EU law and we're unlikely to see big shifts for quite a few years to come.
HIGHLIGHTS OR LOWLIGHTS OF YOUR CAREER SO FAR? Setting up my own HR Consultancy and being my own boss (which I love), becoming a Fellow of the Chartered Institute of Personnel and Development, working with a wonderful mix of local business owners to help them build their businesses with their people.
PET HATES? Arrogant, rude and bigoted people. Big businesses that don't pay little businesses on time.
IF YOU COULD GO BACK AND GIVE YOUR YOUNGER SELF SOME WISE ADVICE, WHAT WOULD IT BE? Don't worry so much about what others think of you – you're not going to be liked by everyone!
HOW DO YOU RELAX AWAY FROM WORK? Love spending time with my family, watching films and pottering in my vegetable garden.
WHAT DO YOU BELIEVE IS SPECIAL ABOUT THE SHROPSHIRE BUSINESS COMMUNITY? The Shropshire Business Community is an extremely supportive and collaborative group of people and organisations – I also think Shropshire is incredibly entrepreneurial and creative.
TELL US SOMETHING ABOUT YOU THAT MOST PEOPLE PROBABLY WOULDN'T KNOW: I had two of my animated films shortlisted and shown on Young Film Maker of the Year on BBC's Screen Test in the 1980's!
YOU CAN TAKE ONE BOOK, ONE FILM AND ONE CD ONTO A DESERT ISLAND – WHAT WOULD THEY BE?
Book: A History of the World in 100 Objects by Neil MacGregor (it will make you want to visit the British Museum again and again though, which could be tricky on a desert island); Film: Blade Runner (Ridley Scott's futuristic film that never looks dated), love Blade Runner 2049 too!; CD: Imagine Dragons (Night Visions)
YOUR FIVE DREAM DINNER PARTY GUESTS, DEAD OR ALIVE? Sheryl Sandberg (COO of Facebook and mastermind behind LeanIn.org); Dame Stephanie Shirley (British IT pioneer); Margrethe Vestager (EU Commissioner for Competition); Kristen A Pressner (Global Head of HR for Roche Diagnostics); Katherine Johnson (NASA Mathematician). We would have some awesome discussions about work, equality, life and the universe!
WHAT WOULD YOU COOK FOR THEM…? Mexican Lasagne with chunky guacamole – a firm family favourite.