Sonia Roberts
SONIA ROBERTS is chief executive of training company Landau Limited in Wellington, and a board member of the Marches Local Enterprise Partnership. She has been in her job for the past 16 years.
EXPLAIN A TYPICAL WEEK IN YOUR WORKING LIFE: There is no typical week! Like any small business, you have to respond to a changing environment and market place. The learning never stops, the job is always changing, and the role is always evolving. Luckily I thrive on change.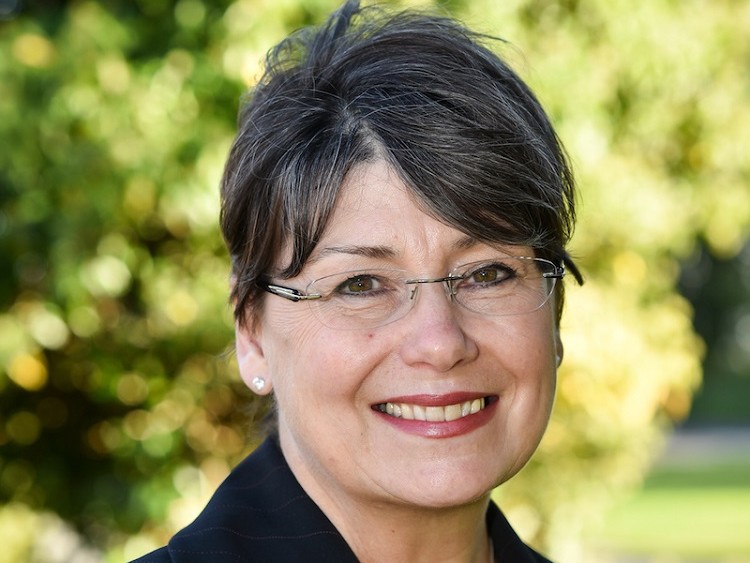 WHAT IS THE BIGGEST CHALLENGE FACING YOUR INDUSTRY RIGHT NOW? To align employers with a motivated and diverse workforce that they may not have traditionally employed. We work with some wonderfully talented people that have faced and overcome many barriers in life. They are able to enhance the workplace by their insight and perspective adding value to employees. Historically, the workforce of the employer reflected the customer base. Today, life and people have become more complex and diverse. This needs to be reflected in the workplace to support the changing world in which we live and work.
AND WHAT ARE THE BIG OPPORTUNITIES? Partnerships and collaboration with others provide strength and shared risk. Delivering services that are joined up, working as an effective supply chain with one organisation's output being another organisation's supply, is a perfect model especially when delivered with partners that have shared values and work ethics, which for us is putting the customer first and making the funding fit round them.
HOW DO YOU GET THE BEST OUT OF YOUR STAFF? By providing a culture that values everyone, accepting individual strengths, enabling them to be fully utilised and supporting staff to be the best employee they can be. A shared sense of humour, empathy towards others and understanding when things just do not seem to be going your way.
HOW MANY EMAILS DO YOU GET IN A DAY, AND HOW MUCH TIME DO YOU HAVE TO READ THEM? I get on average 100 emails a day not including junk mail. Some are on a 'need to know basis' but no action, some I'm included on for information, some are a diary appointment and some require me to answer directly. Depending on the type of email determines the time I spend on it. I value most those from staff relaying the work they are doing in the field because they are so rewarding.
DO YOU ANSWER WORK CALLS OR EMAILS AT HOME? WHAT'S THE RIGHT WORK-LIFE BALANCE? I answer any time between 8am-7pm. I sometimes read my emails outside of that time but do not answer them unless it's very important. I do not think you can have a rule for work-life balance, as it's not the same for everyone. I do what is right for the business and me. Most of my thinking is done in the evening and can be much more demanding than an email or telephone call!
HOW DO YOU HOPE YOUR COLLEAGUES WOULD DESCRIBE YOU? Fair, hardworking, empowering, approachable and kind………with a wicked sense of humour.
BREXIT – WHAT'S YOUR VIEW OF WHAT IT'S ALL GOING TO MEAN? There has been so much propaganda on both sides that the reality of what it will mean has become too clouded. Like any 46-year relationship the break-up is bound to be complex and difficult. I believe we are a very resilient nation. We have great creative thinkers and whilst life may be different, I do not think anyone can predict if it will be better or worse. Very few people like change, which, I think, is the biggest challenge.
PET HATES? Impoliteness, rudeness and people who are mean.
IF YOU COULD GO BACK AND GIVE YOUR YOUNGER SELF SOME WISE ADVICE, WHAT WOULD IT BE? Don't be too trusting . . . but then I wouldn't be me.
HOW DO YOU RELAX AWAY FROM WORK? When I get the chance, I do love a day at the spa with a glass of something cold and bubbly.
WHAT DO YOU BELIEVE IS SPECIAL ABOUT THE SHROPSHIRE BUSINESS COMMUNITY? Its willingness to support other businesses.
TELL US SOMETHING ABOUT YOU THAT MOST PEOPLE PROBABLY WOULDN'T KNOW. I went to the pictures with Prince Charles!
YOU CAN TAKE ONE BOOK, ONE FILM AND ONE CD ONTO A DESERT ISLAND – WHAT WOULD THEY BE? A Carry On film; The Shadow of the Wind by Carlos Ruiz Zafón; Amy Wadge, The Famous Hour.
YOUR FIVE DREAM DINNER PARTY GUESTS, DEAD OR ALIVE? The Goons, Charles Darwin, My Dad, The Queen, and Stella Rimington, ex-director general of MI5.
WHAT WOULD YOU COOK FOR THEM? Austrian consomme soup, red snapper with beluga caviar, duck with black cherries and green veg, green salad lightly dressed, cheese board with Shropshire Blue, baked Alaska, fresh fruit.