Independent businesses join forces
Independent businesses in Shrewsbury are joining forces as part of their promotional efforts to attract more customers.
Retailers such as Acoustic Boutique and art gallery The Soden Collection are creating new collaborations, aiming to widen their offer to customers.
Tina Boyle of High Street-based Acoustic Boutique, which specialises in home entertainment systems, said that the links between businesses were proving successful.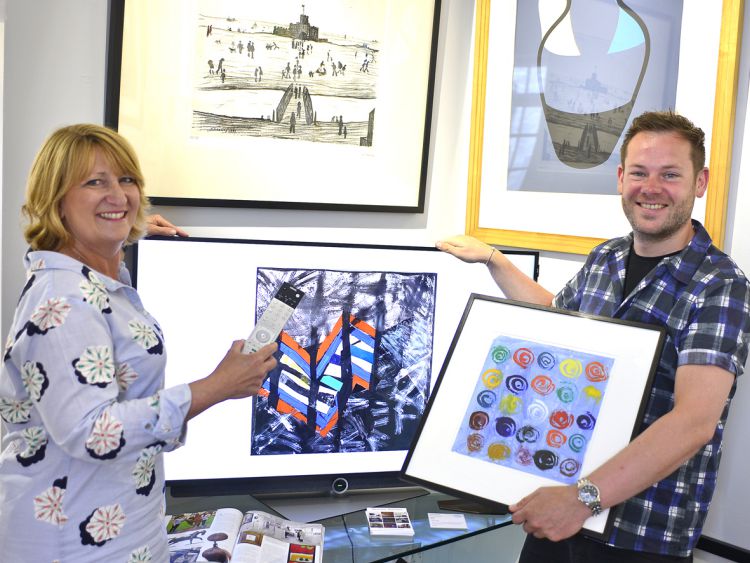 "As independent retailers we have to continually look at new and innovative marketing methods and these local collaborations are one way of reaching wider audiences and broadening our appeal.
"We have recently installed a 49inch Loewe television in The Soden Collection which is showing films as part of their exhibitions, and we are also working with several restaurants on their sound systems and will soon be stocking products from a Shropshire craftswoman."
Jonathan Soden of the gallery, situated at the top of Wyle Cop, said that he was keen for independents to work in partnership together.
"Shrewsbury is blessed with an amazing range of shops and restaurants and it is great that we are sharing ideas and initiatives.
"As part of the new approach, our artwork has also been displayed at Shrewsbury menswear retailer Pockets and is now on the walls at local restaurant Drapers Hall.
"In addition, I have been working with Shrewsbury High School on an art project with the pupils and I am looking at developing a range of other links in the county," he said.
Pictured: Tina Boyle of Acoustic Boutique and Jonathan Soden of The Soden Collection with the television in the gallery.