Care company launches new initiative
A Shropshire care company is launching a new initiative to offer new customers a week's free care.
Bluebird Care Shropshire has launched the 'First Week Free' care campaign, worth up to £1350 to any new clients who want any type of at-home care the company provides, including domiciliary and live-in care.
The initiative is available to any new customer who signs up for four weeks of care, with the first week, being absolutely free.
Claire Flavell, director of care, said: "Everything has been so tough for everyone over the last year. You don't have to go far to see news of how the care sector has been hit, but we appreciate every person and every industry has faced enormous challenges.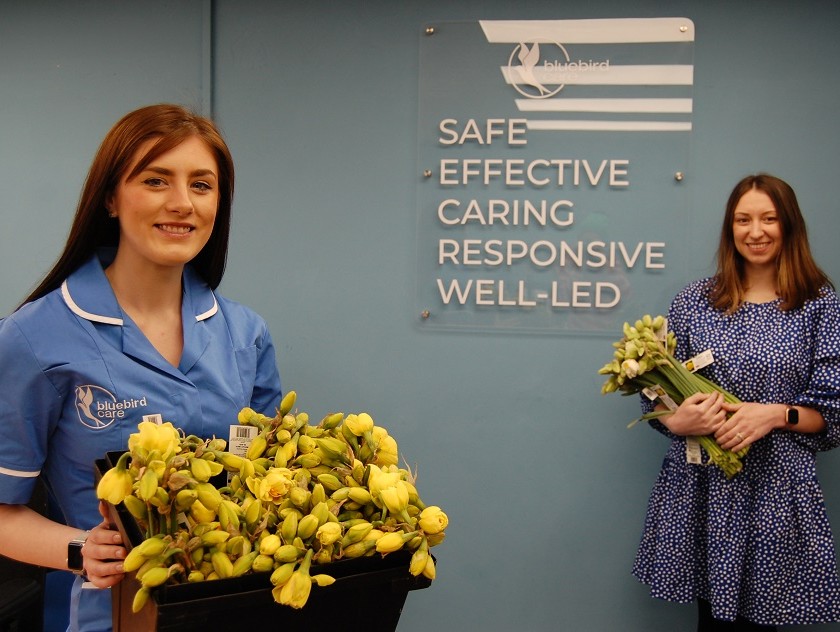 "We want to show new customers how fantastic our care is, and with times being hard for everyone, we wanted people to be able to have the opportunity to try us before they commit. After the first month there is no obligation to stay on with us.
"We will discuss everyone's individual care needs as usual before they start the first week free and it applies to any care package someone starts with us within our remit.
"The business aim for us is also to be less reliant on public-funded work as that landscape is also ever-changing and to give us a distinct unique selling point. We are quite literally putting our money where our mouth is and we really have to step up to the challenge."
Sammie Milton, recruitment officer at Bluebird Care, said: "We are also viewing this initiative as an opportunity to create more job roles within the company and we are actively recruiting new carers to help us carry out this scheme."
Bluebird Care provides at home care in Shrewsbury, Church Stretton, Oswestry and all surrounding areas and provides live-in care services to the whole of Shropshire as well as Telford & Wrekin and the Welsh borders including Powys and Montgomeryshire.
Pictured: From left, Georgia McNally (care co-ordinator for Shrewsbury) and Laura Allen (lead supervisor for Shropshire)