Alice makes Shrewsbury her Wonderland
Shrewsbury's ever-growing leisure and hospitality scene is set to welcome its first dedicated champagne bar after a 10-year lease was agreed on one of the most recognised historic buildings in the town centre.
The black and white listed building located on Mardol was most recently Jonathan's, a gift and card shop, and has been acquired by George Marneros who will be launching 'Ten & Six' this month. Legal support was provided by Charlotte Nutting, an associate in FBC Manby Bowdler's Shrewsbury-based commercial property team, and marketing of the property was handled by James Evans of Halls.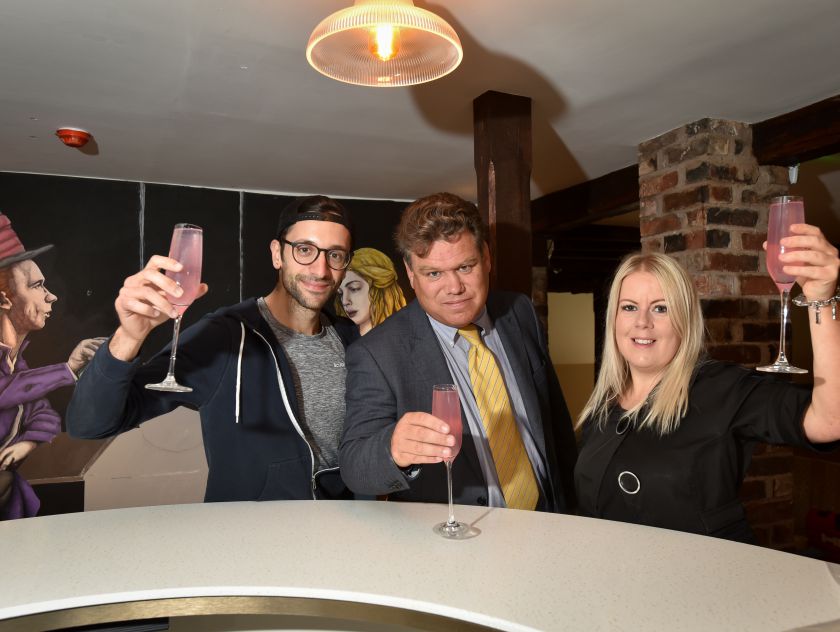 George, who grew up in Shrewsbury and went on to carve out a career in financial services in London, has carried out extensive renovations, costing hundreds of thousands of pounds on the property since acquiring the lease.
He said:"Ten & Six is focused on bringing something a little different to the ever-growing nightlife in Shrewsbury town centre. We will be offering an excellent range of champagnes, as well as classic and more creative cocktails, all taking inspiration from Alice's Adventures in Wonderland. The building has been renovated to a very high standard, while paying homage to classic scenes and characters from this ever-popular fairy tale.
"Having grown up in Shrewsbury and with my family's 60 years' experience in the town's hospitality sector, this was a building that I was already familiar with. I did consider other sites for my new venture, but this is such an iconic building that I knew it would tick all the boxes to make my vision a reality, in spite of the challenges that a listed building brings with it."
George and his family have engaged the services of the commercial property team at FBC Manby Bowdler for many years and George said: "Charlotte and her team are not only commercial property experts, but importantly for my family and I, they have demonstrated their commitment to businesses operating within the leisure and hospitality sector.
"Their experience, knowledge and values are second to none, and when combined with the support of the property agents, Halls, ensured that we were able to secure a long-term lease with the option to purchase."
Ten & Six is anticipated to create between 10 and 12 new jobs and in addition to its drinks offer, will also provide clientele with a selection of platters and unique afternoon tea options.
Charlotte Nutting who specialises in and heads up the leisure and hospitality sector at FBC Manby Bowdler, and handled the legal negotiations said: "There's no end to the ever-increasing range of restaurants, bars and hotels currently launching in Shrewsbury, but it is always a particular pleasure to support a family with a long-history within the sector.
"George has chosen to return to his home town to launch Ten & Six and has brought with him a level of business experience and enthusiasm that has ensured he's approached the complexities of a listed building with positivity and determination."
Pictured: George Marneros (Ten & Six), James Evans (Halls), and Charlotte Nutting (FBC Manby Bowdler)