Tennis injury leads to new career
A former tennis ace whose sporting career was cut short by injury is set to become a big hitter in biomedical engineering, thanks to her studies at University Centre Shrewsbury (UCS).
Shropshire's Lauren McMinn was part of the women's professional World Tennis Association tour, competing with the top 300 players in the world, when aged just 23 she suffered an injury while playing that put paid to her ambitions of being a tennis professional.
Surgeons didn't know if she would have much use of her right leg again, let alone walk unaided, run, or play tennis. Yet in the past 12 months, Lauren has started to play again and is preparing to embark on the next part of her academic journey.
Having studied Natural Sciences and Engineering at the Open University, Lauren realised her flair for physics and maths, combined with her personal experiences of surgery and rehabilitation, could help her pursue a career in bioengineering to support people in a similar situation to hers. This prompted her decision to study the MSc in Exercise Medicine at UCS.
"After my knee injury kind of spiralled out of control and I lost the ability to walk – thankfully, temporarily – I began to appreciate how useful my knowledge from my sport was in my recovery," the 27-year-old explained.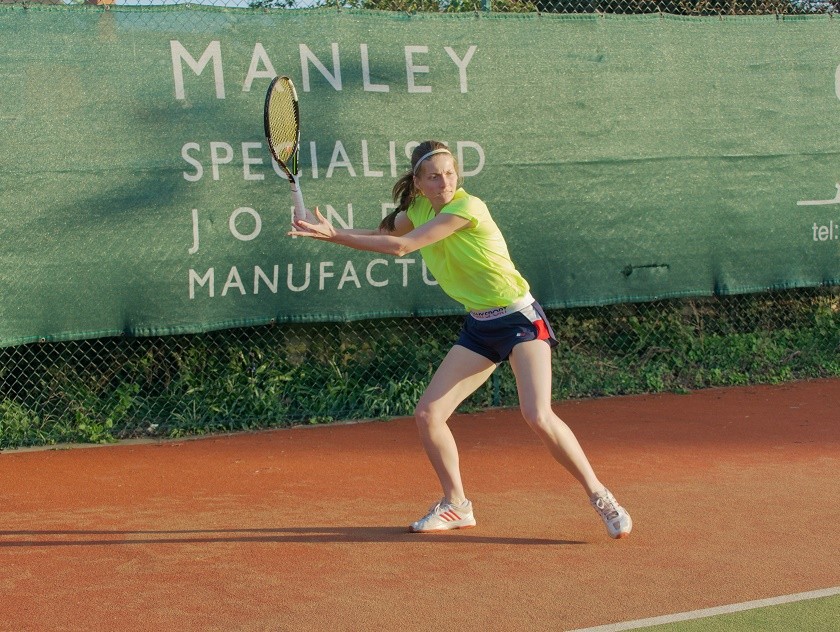 Having excelled during her Master's studies, Lauren has now been awarded a four-year doctoral training studentship in Orthotics and Prosthetics from the Engineering and Physical Sciences Research Council, which she will study at the University of Salford.
Lauren credits her studies at USC for helping her map her career pathway, adding: "This MSc has been perfect for me because it has taken the skills and techniques that I've used all my life in sport and demonstrated how they can be applied to help people recover from illness or injuries.
"It's also shown me shown the importance of increasing activity levels in the general population, and ways of helping people who don't enjoy sport to become more active and therefore healthier and, hopefully, happier."
Reflecting on how the MSc at Shrewsbury prepared her for a PhD study, Lauren said: "All the way through the course there has been a focus on applying what you've learnt in practical situations, and how realities mean that sometimes you don't, or can't, follow the theory precisely. I think taking this perspective forwards will be really helpful when I go on to do research, as there's little use researching something that won't work or be used in a real-world situation.
"It's also helped me figure out what I wanted to do. Although I was always leaning towards biomechanics, I was a bit lost when starting the MSc about what I wanted to do and the direction I wanted to go in - if you'd told me before I started at UCS that I would be going on to do a PhD I would have laughed at you!"
Professor John Buckley, one of Lauren's lecturers, said: "It has been an inspiration to have such a focused, talented student to come and study with us, especially as Lauren's interests started from a similar point to mine, in the area of biomechanics and tennis.
"I have the pleasure of re-living my time as a young researcher in sport science as Lauren's MSc research project involves tennis in aiming to adapt some of the latest running movement technology to objectively assess on-court player movement efficiency, which could prove valuable to tennis coaches and trainers.
"We are extremely proud to have been able to support the career development of a female STEM-health professional in Lauren, which reflects with our original mission for University Centre Shrewsbury – a place to develop the talents of our own local young people and similarly to attract others from outside the county and the country."
Pictured: Lauren McMinn