College wins business education award
A Shropshire college has been awarded a prestigious prize for improving the standard of education and developing excellence in music for students.
Ellesmere College was presented with the Education Business Award for Music 2018 at a glittering ceremony in London. The awards, which are now in their 12th year, were presented by lexicographer and long-term occupant of Dictionary Corner on Channel Four's Countdown, Susie Dent.
Ellesmere College beat off four other finalists to be handed the School Music Award.
Headmaster Brendan Wignall said he was delighted that the college was awarded this prize - having been shortlisted for the past two years as well.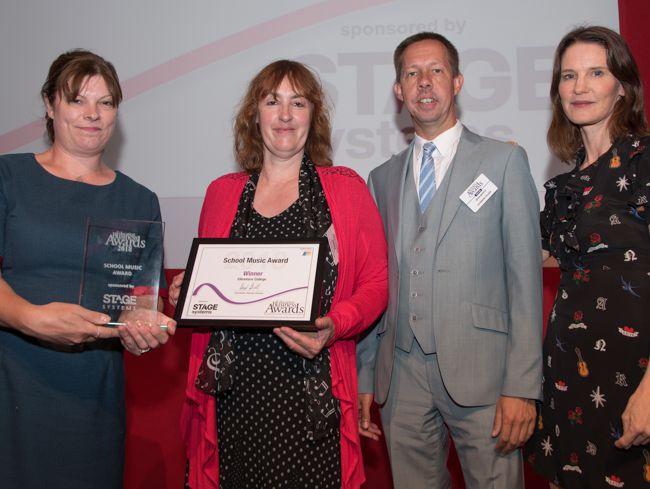 "Our music department is well and truly outstanding," he said. "The staff work incredibly hard to make it a competitive and successful environment, nurturing talent and encouraging all those involved. It has built up a wonderful reputation across many countries and has seen many students go on to achieve great musical goals.
"The department continues to grow and thrive with an increase in both standards and opportunities for students at Ellesmere College and members of the wider community. This award is recognition for all the work that goes into making the music department in Ellesmere what it is today."