Diversity is key to construction success
Shropshire's construction industry needs to be more diverse to capitalise on growth and tap into future talent, say experts.
Reviewing job roles, tackling pay imbalances, introducing agile working and being more transparent are just some of the ways businesses across the county can help improve the situation.
Around 40 female engineers, surveyors, architects, designers, students and other industry experts attended the Women in Built Environment event at Shrewsbury College's Origins Restaurant to discuss the opportunities – and challenges – facing women in the construction industry.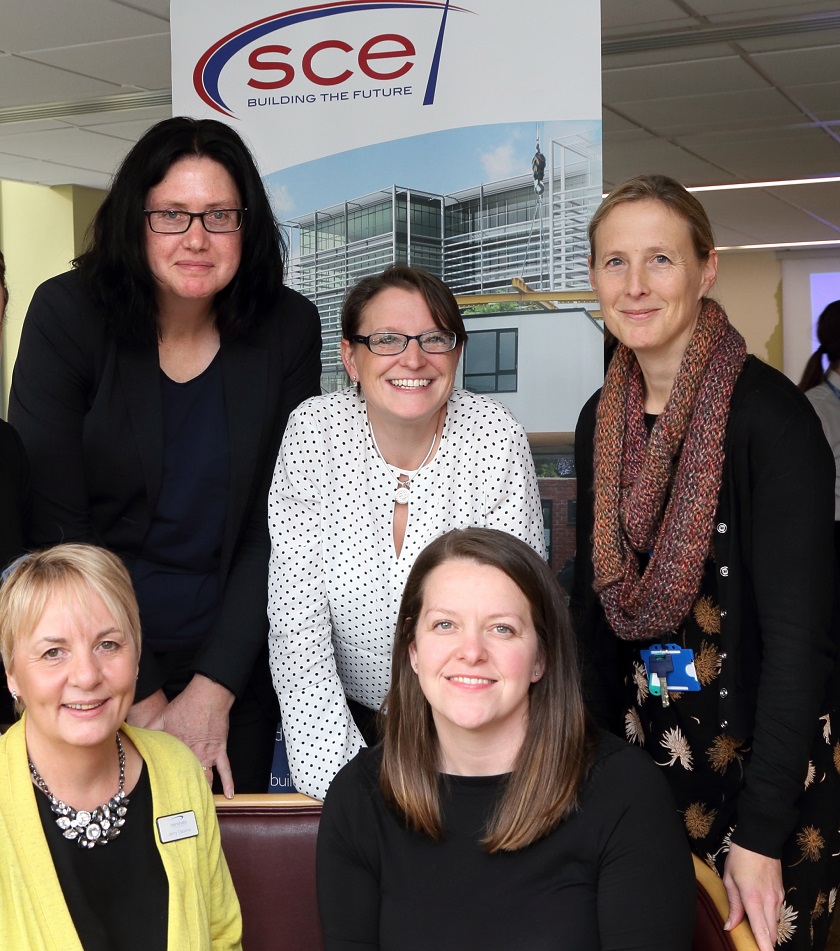 Ruth Shepherd, committee member for network group Shropshire Constructing Excellence (SCE) which organised the event, said: "Having women in senior roles has been proven to improve the bottom line, and this event has been the first step in the region acknowledging the opportunities and rising to the challenge facing the sector.
"It's now up to Shropshire's employers to make the change, and for SCE to provide support and opportunity to work with industry to become a more diverse built environment in which to learn, work and succeed."
Those attending the event heard from key speaker Victoria Lawson, commercial director for Pave Aways, who spoke about her career within the industry and some of the key challenges she had faced.
She stressed there was an opportunity for women to help encourage greater diversity within the sector saying: "We need to be those people who believe. We need to be the ones when people come to us who give them the opportunities and belief and this will in turn help grow successful companies."
Elaine Bissell, technical director for Patrick Parsons Ltd, spoke about gender discrimination and some of the challenges she had experienced during her career as a female building services engineer. She also emphasised the importance of female role models to the future of the industry and spoke about the value of mentors.
She said: "What we need is more mentors and role models. My own mother always had a toolbox and would repair appliances around our home. I grew up thinking that's what women do. What we need is a generation of women which can teach children that they can do these things."
Speaking on how to achieve inclusivity Sharon Slinger, director of Constructing Rainbows Ltd, said: "We all love our industry but we just want it to be fairer for everyone so that people can progress on their own merit. There is so much research out there showing how a diverse team and leadership can improve a company's bottom line. If businesses are not getting the point that they need to be more diverse then they are already a step behind."
She added that reviewing job roles, tackling pay imbalances and being transparent were some ways company's could improve the situation and achieve diversity, not just for women but also for disabled people and other minority groups.
Introducing agile working and adopting of a zero tolerance approach to sexism would also help more women to achieve their potential within the industry.
The event, supported by SCE member Shrewsbury Colleges Group, was held to address issues raised in a survey by Randstad earlier this year. The research found that one in five companies have never employed a woman in a senior position, with half all firms claiming that they had never had a female manager in their business.
Pictured: Elaine Bissell (speaker), Ruth Shepherd (SCE Committee) and Vicki Ayton (SCE Committee). Front, Jenny Osborne (speaker/sponsor Henshalls) and Victoria Lawson (speaker/sponsor PaveAways)