£6m projects completed for Bridgnorth architects
Creating nuclear hot labs and a 'James Bond' style HDU unit to keep infection out are just two of the projects driving a Bridgnorth architect's growth in the healthcare sector.
Johnson Design Partnership, which employs eight people at its Station Lane headquarters, has completed over £6m of high profile medical contracts in the last eighteen months after impressing clients with its ability to develop imaginative solutions for making historically sterile places more welcoming to the public.
The firm has been brought in by NHS Trusts, hospitals and private medical surgeries across the UK to help them create spaces that deliver much more than just functionality, including upgrading the patient experience, developing revenue-generating retail units and reassuring waiting rooms.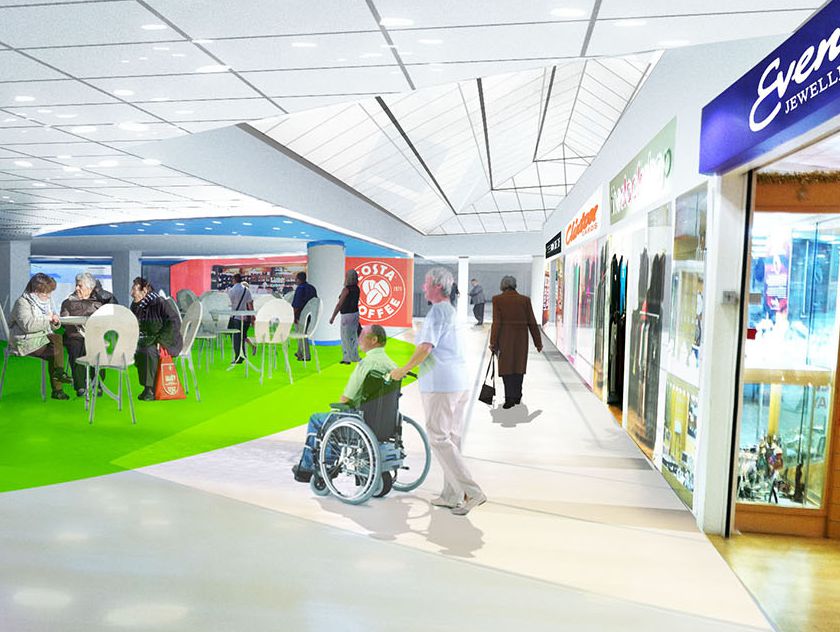 Vic Johnson, Founder of JPD, explained: "You have to really get under the skin of the healthcare sector if you are going to be truly successful within it and that's something we've tried really hard to do.
"Our team spends a lot of time finding out exactly what is needed to fulfil their operational requirements, such as infection control and simple ways of how we can help them do their jobs more easily."
He continued: "We've listened, questioned and taken all of this information in and then put it into what we do best…creating unique designs that bring buildings to life. It's an approach that seems to be working, with £6m of projects recently completed and another three contracts about to start shortly."
Johnson Design Partnership has been selected for a variety of contracts, including being commissioned to carry out a feasibility study for a groundbreaking garden route at a hospital in the capital.
The design involved used stack travelators to transport people to 'airport style departure lounge' waiting spaces and tapping into nature to evoke a sense of calm and well-being.
"Healthcare projects carry a lot of technical, stringent requirements…a bit like the normal rules we adhere to but with 'bells on'," added Matt Spinks, Director at JDP.
"It is a challenge we relish and we now have a track record for design-orientated medical solutions that work. The next big opportunity we see is to reinvent more historically sterile places into health campuses that guide, reassure and facilitate, rather than merely locations that just function."
He concluded: "At the heart of this will be the use of intuitive spaces, reflecting wider landscapes and tapping into positive experiences."