Law firm scoops national award
A Shropshire law firm has picked up a prestigious national award for the second year running.
Lanyon Bowdler won the Best Trainer in a Small Firm award at the LawCareers.Net (LCN) Training and Recruitment Awards 2018 held in London.
More than 60 law firms from across the country attended the glittering ceremony with awards presented in 17 different categories.
The awards have been running for 15 years and are aimed at highlighting the work of law firms who work hard to ensure their trainees get the best possible start in the legal profession.
Colin Spanner, Lanyon Bowdler's training partner, said: "To win this award for the second year running is amazing, particularly when you think of the standard of opposition from across the country. We are delighted to be recognised for the work we do in training. Our programme is very important to us because these young people are the future of our firm and indeed the legal profession.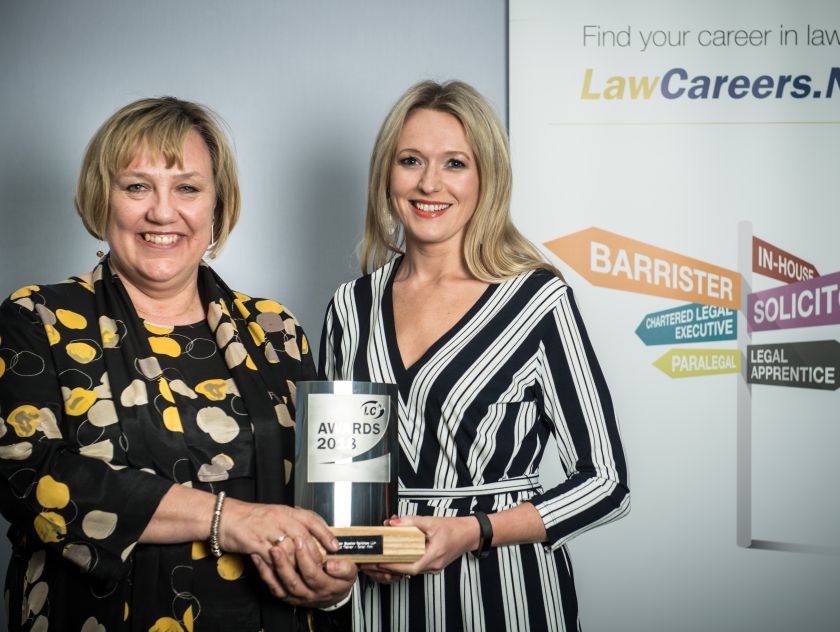 "Many of our trainees qualify into the firm as solicitors and many of our current partners were originally trainees. We strive to provide an excellent service to our clients and that begins with ensuring they are served by the best lawyers. Our continued professional approach to training means those young people who have chosen law as a career can have absolute faith in us from recruitment, through to the help and support they receive as their career progresses.
"LCN has been the go-to source for our future lawyers for almost 20 years by providing concise, comprehensive and independent information - the ideal base to launch your legal career. The site has valuable and extensive information on the legal profession, features, profiles and news, and provides a comprehensive service to help our young legal professionals.
"A survey this year revealed eight out of 10 new lawyers have used the service, so it is all the more gratifying to win an award from such a highly regarded national organisation. It is particularly important to us because it is the trainees themselves who are invited to provide the feedback to the judges and we have no idea what they have communicated."
Matthew Broadbent, business development director at LCN, said: "At a time of major change in the legal profession, the basic tenets of successful recruitment and career progression remain constant. Candidates need the kind of high-quality, up-to-date information about their prospects and opportunities that LCN provides, while employers need to devote care, time and attention to finding the right people for their business.
"We are delighted to celebrate the efforts and achievements of the multitude of firms which have rolled up their sleeves and made the start of so many legal careers incredibly rewarding and invigorating."
Pictured: Kay Kelly and Grainne Walters of Lanyon Bowdler with the award