Businesses collaborate to create new jobs
Zoom! 1hr Delivery has been using the services of fellow Shropshire business, DM Recruitment, to source dozens more drivers for their rapidly expanding operation.
Zoom! 1hr Delivery are Co-op's chosen rural logistics partner to fulfil their food delivery roll out across the whole of Wales and areas along the English border from the Wirral down to Worcestershire. They are delivering for Co-op's customers within two hours of the order being placed.
The order and delivery service has so far asked DM Recruitment to source 61 new drivers across the West Midlands and Wales to keep up with demand for the newly-launched service.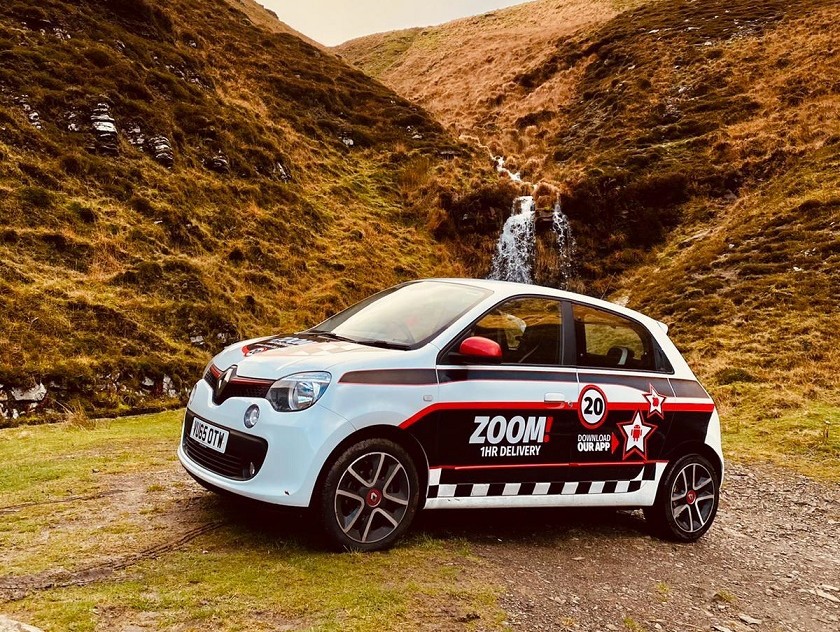 Kevin Williams, managing director at Zoom! 1hr Delivery, said, "We are so pleased to be creating lots of new jobs at a really challenging time for people looking for work. We have an average delivery time of just 28 minutes, so we needed dependable and diligent drivers to continue that commitment to customer service, and DM Recruitment have delivered just that.
"These new drivers will be not only be delivering for Co-op stores in our new areas, they will also be delivering for our own customers – who can order food, retail, alcohol, flowers and more through our app and website – bringing goods from local companies straight to their doors."
Both Zoom! 1hr Delivery and DM Recruitment have head offices in Shrewsbury and have been rapidly expanding over the last five years.
Stuart Danks, director of DM Recruitment, said: "It is great to work with a fellow independent, local business, and be part of their exciting growth. This year we have taken all of our registration and application processes online, including a brand-new app, which has perfectly positioned us to recruit workers for Zoom! 1hr across England and Wales."
Zoom! 1hr have over 60,000 users on their app, and they are projected to achieve 650,000 deliveries in 2021, as they take on a further 200 Co-op stores across the UK in the new year.