Manufacturers back apprenticeships
Two of Shropshire's leading training academies have welcomed their latest cohort of 30 apprentices, as local manufacturers continue to place their faith in vocational learning.
The Marches Centre of Manufacturing & Technology (MCMT), which offers more than 40,000 sq ft of dedicated space at facilities in Bridgnorth and Shrewsbury, is now training over 60 young people studying towards their mechatronics, machining, tool making, welding and production operative apprenticeships.
Twelve different companies – including Caterpillar, Torus, Arconic Fastening Systems and Doncasters - are the latest firms to let their young talent benefit from the MCMT's array of new technology and equipment, ranging from CNC machines and metrology, through to fluid power systems, welding bays and robotics.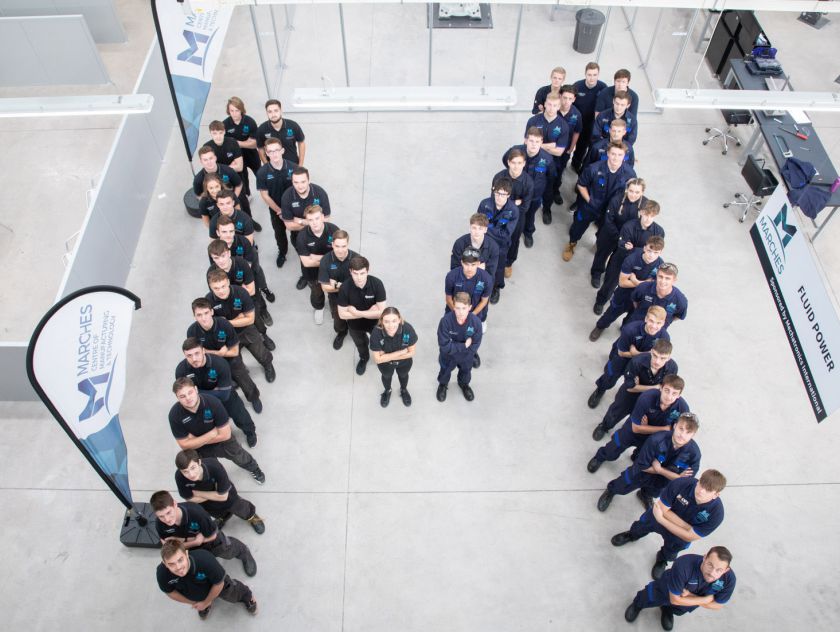 Bosses at the state-of-the-art training centres have stated that this is just the start, with more than 30 additional apprentice places up for grabs between now and the end of November, with further cohorts planned during the remainder of the next nine months.
"The appetite for full and part-time apprenticeships has never been higher in Shropshire, despite national figures suggesting otherwise," explained Rhian Emery, business development advisor at MCMT.
"Local companies recognise the importance of giving their young people the best possible training and in-depth learning experience, so when they go full-time they will have the biggest possible impact."
She continued: "We also very work closely with employers to make sure we match them with the individuals that best suit their needs. This is an important starting point and, when you combine this with over £3m of technology and industry-led training, it's not difficult to see why we have reached all of our targets.
"The demand is definitely there and that's why we have decided to open up a new cohort for November…now we need firms to come forward and take advantage of it."
Marches Centre of Manufacturing & Technology, which is an employer-led consortium of Classic Motor Cars, Grainger & Worrall, In-Comm Training and Salop Design & Engineering, operates a 36,000 sq ft dedicated centre in Bridgnorth that predominantly provides mechatronic, machining, tool making and technology support apprenticeships and upskilling opportunities.
It also offers business administration apprenticeships in response to demand from engineering, manufacturing and professional services firms.
MCMT's second training academy is located on-site at Salop Design & Engineering and offers apprenticeships in welding, general manufacturing and production. The Shrewsbury facility also provides extensive training in warehousing and logistics, which includes forklift truck training.
Rhian said: "Apprenticeships are just part of the offer. We also have a brief to deliver bite-sized courses and in-depth training to local employers keen to offer specialist development opportunities for employees. It's all about bridging the skills and competency gaps we face, not only in Shropshire but the UK as a whole. The MCMT has two excellent resources that most regions would love to have on their doorstep."