Appeal for Harry's Day
Businesses throughout Shropshire are being urged to wear the colour orange, play games and bake a cake on Friday.
Friday has been designated 'Harry's Day' to raise money for the Harry Johnson Trust cancer charity, in memory of local youngster Harry Johnson, aged 8, from Shrewsbury, who died in 2014.
The trust was formed by Harry's parents, Stephen and Sally together with Harry's brother Eric, and provides support in whatever form is needed to help cancer sufferers throughout Shropshire and Mid Wales and is run in conjunction with the Oncology Department of the Princess Royal Hospital at Telford.
Harry's mother sally, who runs the trust said: "July 16th was the day that we were told Harry's illness was terminal, so rather than dreading that awful anniversary date each year we decided to turn it in to something really positive to look forward to.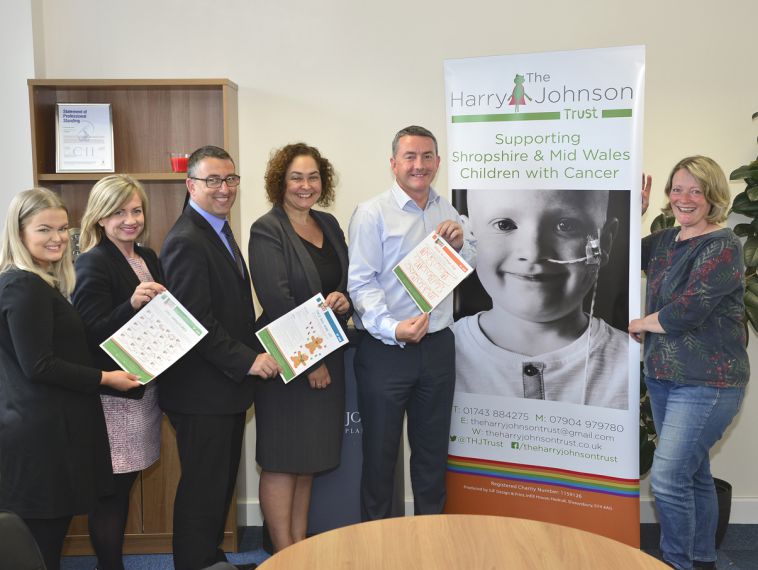 "This is why we have nominated it Harry's Day and we are appealing to the wider business community of Shropshire to help raise vital funds for the trust.
"Firms are asked to wear Orange - which was Harry's favourite colour – or take part in raffles and Dino sweepstake games, hold a coffee morning, bake cakes or raise funds in any way that they can."
The first company to support the day was Nick Jones Wealth Planning of Shrewsbury Business Park who have several things already planned and principal,
Nick Jones, a Chamber of Commerce Patron, added: "The Harry Johnson Trust provides such a simple yet essential support to patients and families when they need it most, so I am urging fellow business people to mark the day and raise whatever funds they can.
"Sally and her family have experienced first hand the time and dedication needed during this extremely difficult period and all monies raised go entirely to the Trust which tries to help people in practical terms through this very traumatic time.
"The Trust funds a diverse range of items for patients and their families and works very closely with the hospital to provide support, whether that be small toiletry packs, mobile phone or computer tablet for youngsters to use in hospital, or literally anything at all that will make their life and journey easier."
Pictured launching the Harry's Day appeal at Nick Jones Wealth Planning is Sally Johnson (RIGHT), with from left, Katherine Lear, Jayne Smallman, Steve Oliver, Chimene Felton and Nick Jones.