New faces at Welshpool builders' merchants
An award-winning manager and his trusted yard man have joined the team at a Welshpool builders' merchants.
Matt Peate is the new manager at Tudor Griffiths Builders' Merchants on the Severn Farm Industrial Estate, and he has been joined by Brian Hatfield who is well-known in the local construction community.
Matt has worked in the builders' merchants sector for 14 years with roles at several local companies in branches in Welshpool, Newtown and across north Wales.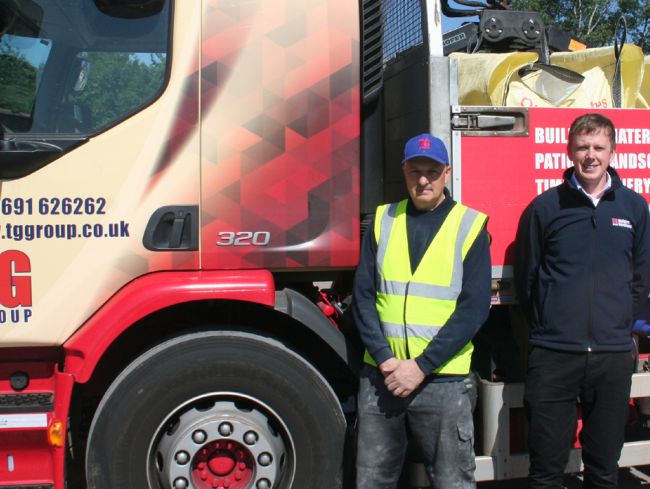 He won the Branch of the Year award at his previous post in Newtown, and his aim now is to build on that success with TG Builders' Merchants.
"I'm looking forward to my new adventure with the Tudor Griffiths Group, and I'm excited about the opportunities and possibilities that lie ahead," said Matt.
Brian, who lives in Welshpool, initially began his career as an HGV delivery driver before he moved into merchanting with a local company in the town.
He has progressed to become a highly-respected yard man and was also a member of the award-winning team that took the regional branch of the year title.
"It's great to be part of the Tudor Griffiths team, and I'm very happy to be working at this friendly firm that has such a close-knit team."
TG Builders' Merchants in Welshpool is on a one-acre site and has a 3,000 sq ft self-selection showroom as well as dry store facilities. It offers a mixed range of products including building, agricultural, timber, drainage and roofing goods.
Pictured: Brian Hatfield and Matt Peate at TG Builders' Merchants in Welshpool