New hotel marks a Telford milestone
The opening of a new 68-room Travelodge has marked another milestone in the overall development of Telford's £250 million Southwater development.
It follows on from the opening of Southwater Square earlier this year – which included new public art features and fountains.
The Southwater development is a public/private partnership that is delivering a day and night time economy in Telford town centre and features a range of hotels, restaurants, bars, 11 screen Cineworld IMAX and other leisure facilities.
The new Travelodge represents an investment of £6 million for Telford & Wrekin Council and is set to further increase the number of visitors to Southwater, with annual footfall already estimated at 770,000 visitors.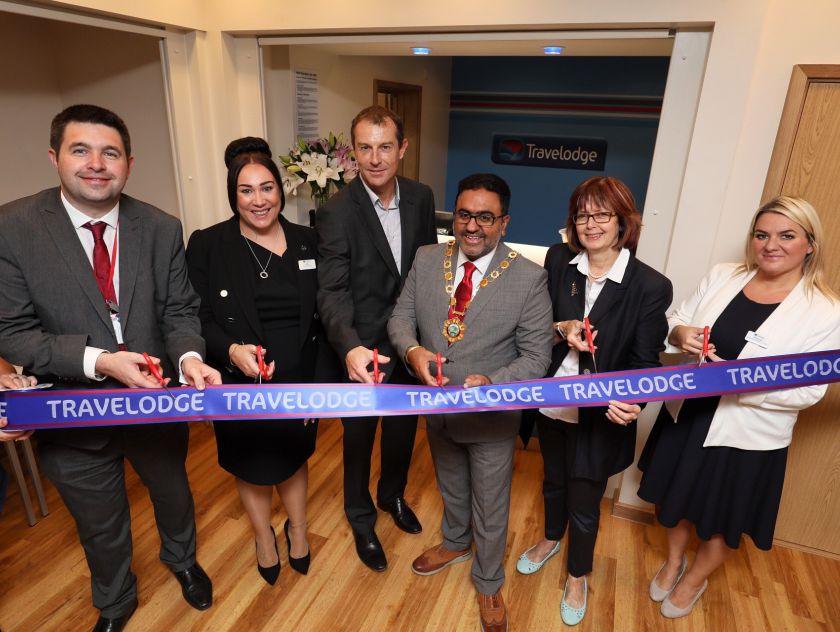 Research also shows that the opening of the new hotel will boost the local economy annually by £2 million - with customers spending in local businesses whilst staying over.
Telford & Wrekin Council leader Councillor Shaun Davies said: "It's another key part of a vibrant and modern centre right in the heart of Telford. Through our Growth Fund, the council has invested to build the new hotel of which it is now landlord, which will provide a further boost to the borough's economy. This has created new jobs and an asset that will generate extra income for the Council for many years to come."

James Hellewell, Travelodge chief technology officer, said: "Adding a second Travelodge in the town centre will help attract new business and leisure visitors to the area and boost the local economy. It's a great way to celebrate Telford's 50th anniversary."
The work at Southwater Square and the construction of the new Travelodge Hotel started last year and only took local construction firm McPhillips 12 months to complete.
The opening of the hotel (which has created 15 new jobs for local people) is part of Phase 2 of Southwater development, which includes the opening of Southwater Square, with a new public realm and public art features.
Pictured: Shaun Davies (Leader of Telford & Wrekin Council), Alex Wreford (Hotel Manager, Telford Travelodge ), James Hellewell (Travelodge Chief Technology Officer), Raj Mehta (Mayor of Telford and Wrekin), Councillor Rae Evans (Cabinet Member for Tourism & Partnerships), Nichola Stevens (Regional Director Travelodge)