The Third Man makes a difference
Financial experts at a Shropshire firm have credited a non-executive director with helping to transform their business.
Andrew Mason is celebrating his first anniversary of working with Matrix Capital Limited, near Bridgnorth, and his fellow directors have thanked him for his hard work and dedication to the company.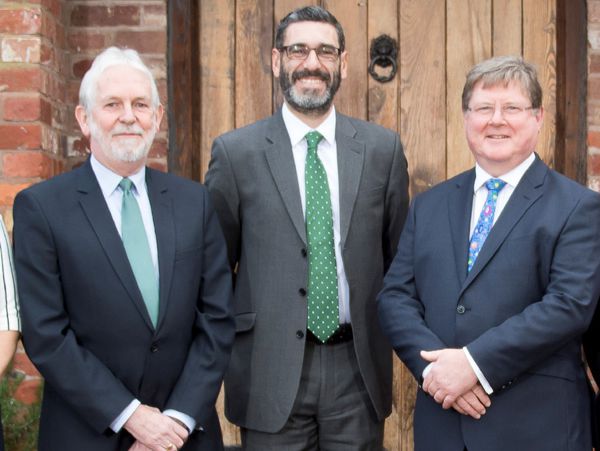 Managing director Robin Melley and director Gary Matthews are chartered financial planners, and they believe having a third person in the board room has made a huge difference.
"We knew what we were getting as Andrew had acted as a consultant for us on a number of projects, but it was still a big step to take to bring someone else in. Now though, it's one of the best decisions we ever made – having a third person who is committed to the development of the business and shares our values, but is separated from the day-to-day pressures has been really useful.
"It has helped Gary and I to focus on moving the business forward, and decision-making has been accelerated – having a third person around the boardroom table means we are also constantly challenged to live up to our plans and aspirations."
During his first 12 months as a non-executive director, Andrew helped Matrix Capital to retain the contract with NS&I to deliver advice to the £1 million Premium Bond winners – they are now contracted for a minimum of a further three years.
Andrew said: "My other key priority is to use my experience as a consultant to help Matrix Capital prepare for future growth by re-engineering some key business processes to improve their efficiency and effectiveness. I'm keen to help them maintain the high standards of personal service that they have in place too, as they have contributed so much to their success so far."
Thanks to Andrew's input, the development and operation of the firm is now based around a simpler process framework, which provides clarity throughout the company in operation management, IT and systems development, customer service, and recruitment and training.
Andrew's career began in the manufacturing and industrial services industries, before he set up his own consultancy business. He has since completed more than 350 assignments for a wide range of organisations including micro businesses, SMEs, plcs, local authorities, hospitals, health care and government agencies.
Pictured: Andrew Mason, Gary Matthews and Robin Melley at Matrix Capital