Superfast broadband is a success
Enterprise HQ based in the John Rose building in Coalport and home to Bicycles by Design and Red Kite Network is now benefitting from superfast broadband provided by a direct fibre optic link to the building.
Peter Bird, managing director of BBD and manager of EHQ, is seeing how a 10-fold increase in download speed and a 20-fold increase in upload speeds makes to business operations.
"In the last few years we, along with the other businesses in the building, have seen the move from on-premise to cloud-based software services and this has proved challenging to work with using the traditional copper-based broadband service that was in place," he said.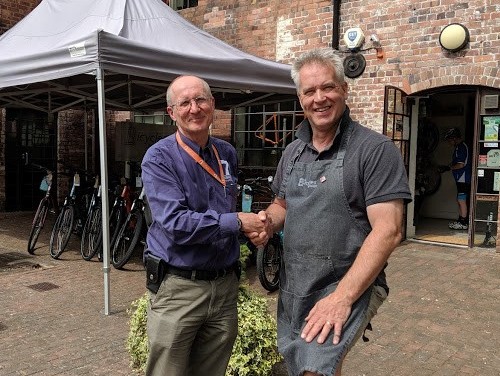 Working with Ian Ross of Severn Business Solutions, their IT consultant, they looked for a cost-effective replacement service.
Ian identified and ordered the new service which has transformed the operation of all the businesses in the building with productivity being greatly improved as response times on websites are so much faster.
Peter said: "The new service has allowed us to implement our new point of sale system, which is cloud-based, and our existing personal productivity suite of emails and document storage works so much faster, therefore saving both time and money."
Even better, because of the high specification of the network equipment in the building, the change of service didn't require any new kit keeping costs even lower.