Supper club on the menu
A Shropshire stately home which operates as a nationally acclaimed wedding and private hire venue is hosting Christmas supper clubs from the beginning of December.
Iscoyd Park, near Whitchurch, has a fully staffed in-house catering team which operates under head chef David Cox, who has trained in some of the country's best-known Michelin-starred restaurants.
David and his team will be providing guests top-level food in the newly restored Coach House at Iscoyd Park on selected dates in December.
The Christmas supper clubs are the brainchild of Phil and Susie Godsal who run Iscoyd Park. Mr and Mrs Godsal said they are excited about building Iscoyd's reputation as an events venue into "a destination for great food".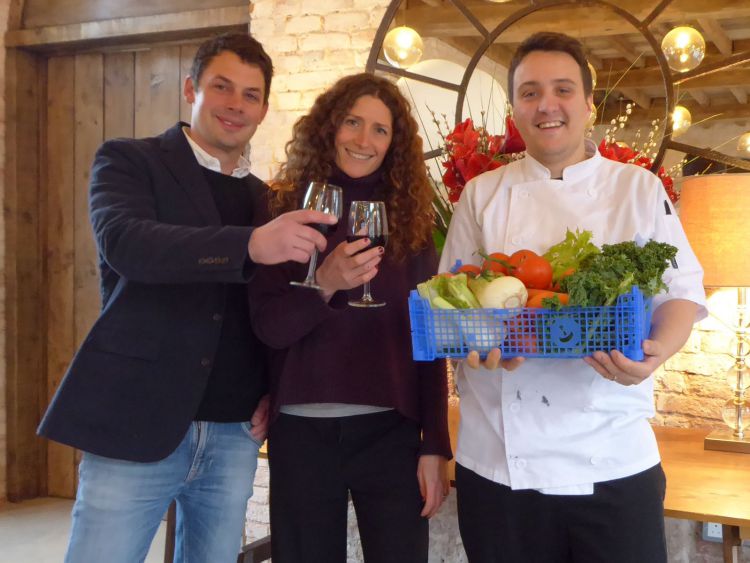 "We brought the catering in-house at the start of this year after new kitchens in a former dairy and have now built up a really excellent team in the kitchen lead by our young and exciting head chef David Cox," said Mr Godsal.
"We have just completed the restoration of the Coach House. This has resulted in a beautiful, warm space designed for good times – the perfect place for our supper club!"
Mrs Godsal said the Christmas supper clubs are a way of introducing the skills of Iscoyd's cooking team to a food-loving audience in the area.
"We hope the supper clubs will be successful and develop a following so that we can develop them over the coming year," she added. Next year we intend to explore different menus, cooking styles, themes and will be introducing well known guest chefs from time to time."
Until now Iscoyd has only been accessible to those who are holding events, or guests at an event.
"We are really excited that Iscoyd is now accessible to people who may not have been here before, and the supper club also offers a way for those who have been here as either clients or guests to return," said Mr Godsal.
"With plenty of bedrooms available for booking, we hope to attract those from further afield or those who want to stay the night and take advantage of our wine cellar!"
He added that the Christmas Supper Club will be three courses from a small but carefully chosen menu and will cost £38 a head without wine. Supper clubs are suitable for either a romantic evening for two or a Christmas party.
"Spaces for the Christmas supper club have been selling well since we launched the idea but there are still some tickets left," he said.
The Iscoyd Park supper clubs are taking place on December 1, December 7 and December 15. For further information contact 01948 780785.
Pictured: From left, Phil and Susie Godsal, and head chef David Cox