University joins forces with software developer
University Centre Shrewsbury has launched a geospatial product after joining forces with local software development company, Wolf Logic.
The University Centre Shrewsbury's (UCS) Centre for Research into Environmental Science and Technology (CREST) worked with the firm to create Geopoints.
The product enables users to search any location, using either a postcode or map coordinates, to find land and property details including boundaries, title information, solar suitability, terrain and other environmental information.
"This project is a wonderful illustration of how business and academia can collaborate to create a concrete and viable business product," said Professor Julieanna Powell-Turner, director of CREST.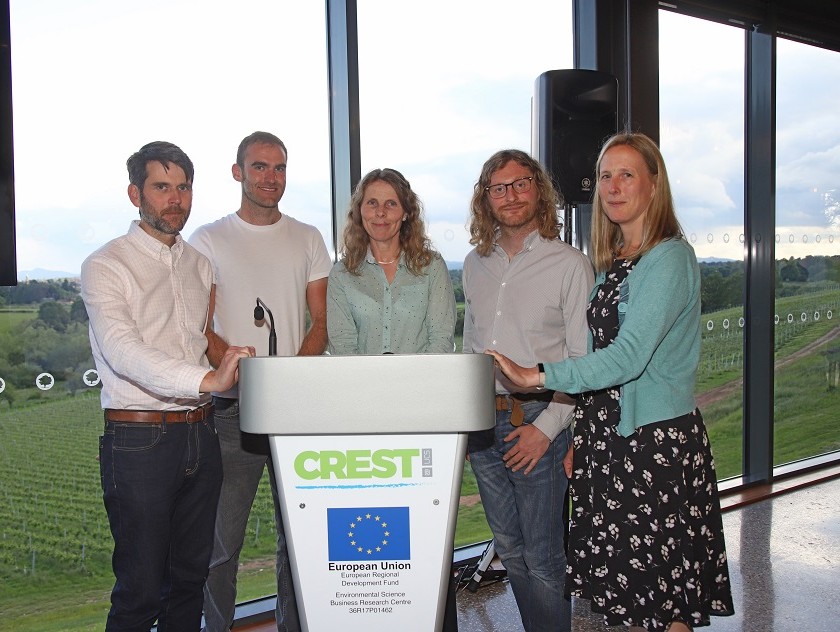 "CREST is designed to help local businesses develop their product ideas by providing technical support and advice to complement their specialisms."
The partnership between CREST and Wolf Logic began as a discussion at a CREST workshop on open data and open-source geospatial tools between Dr Andrew Miles (senior researcher at CREST) and Chris Greenhalgh (director at Wolf Logic, which is based in Shropshire).
As a programmer, Mr Greenhalgh has worked on a range of projects involving spatial data and had ideas for developing a web-based platform to assist housing developers in quickly identifying or disregarding potential building sites. It quickly became evident that in developing a geospatial product for market, Wolf Logic would benefit greatly from CREST's expertise in environmental geospatial analysis.
Wolf Logic have broadened their relationship with the University further by becoming part of the delivery panel for the UCS initiative to develop training provision in computer science and programming. With funding from the Institute of Coding, this initiative is designed to reduce the technical skills gap in the Mid Marches region.
Looking to extend and develop such collaborations more extensively, CREST have also developed a number of research initiatives to support and develop local SMEs in the environmental geospatial area.
One of the initiatives is the creation of the Shrewsbury Geospatial Forum. The group brings together academics, individuals and SMEs with an interest in mapping, surveying and geospatial technology. The Forum, including Wolf Logic, are working alongside Shropshire Council to seek future funding for improved adult social care.
By employing the skills and expertise in the areas of software development, artificial intelligence and virtual reality the aim is to address this critical issue within the ageing population of Shropshire and Telford & Wrekin.
With a £1.9 million grant from the European Regional Development Fund (ERDF), CREST provides research support, development and advice to SMEs in Shropshire and Telford & Wrekin to increase productivity, upskilling and innovative product development.